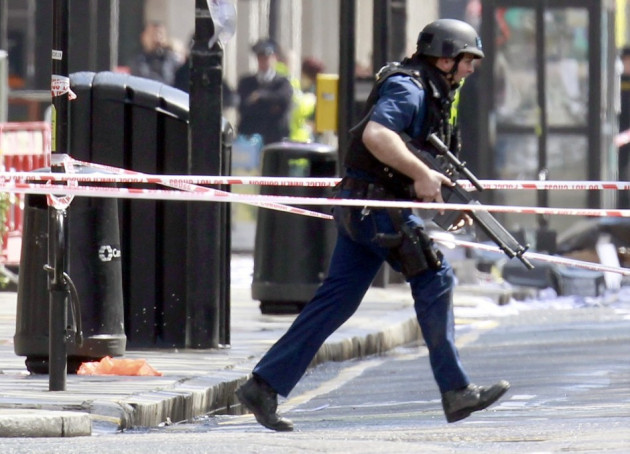 Police are negotiating with a man believed to have four gas cannisters strapped to his chest and was thought to be holding four people hostage in an office building on Tottenham Court Road in central London.
The man, believed to be 49 years old, reportedly entered the offices of HGV licensing company Advantage on Tottenham Court Road and demanded his money back after he failed an HGV training course. He hurled objects out of the fifth-floor window on to the street below.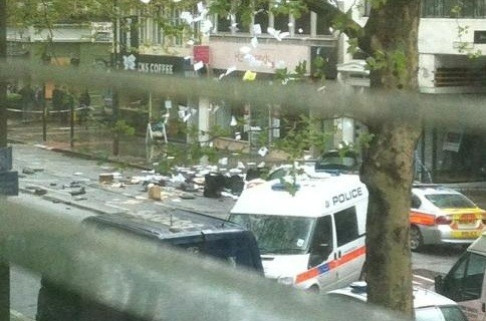 Metropolitan Police were called to Tottenham Court Road, one of central London's busiest roads, just before midday because of a "man causing a disturbance" and put a 300m cordon around the building. A spokesman would not confirm that the man has a bomb.
London Ambulance Service confirmed that these are no reported injuries. Police are advising people to keep clear of the area because of congestion.
Thousands of office workers were evacuated from nearby offices and police say it is unclear if there are any more members of the public still inside the surrounding buildings.
Warren Street tube station, which is on Tottenham Court Road, is closed.
Sky News are citing sources that police explosives dogs have entered Shropshire House and that police snipers are on nearby roofs.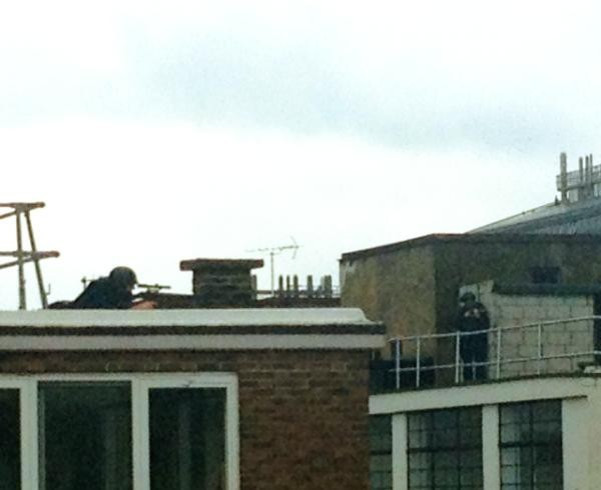 A video of someone who was in the building when the man entered has been uploaded to YouTube.
"What's happened is we were in the office, someone came in and we asked him what his name was. I recognised him because he was one of our previous customers," said Abby Baafi, 27, the head of training and operations at Advantage, in the video recorded by Stephen Hull, executive editor of the Huffington Post UK who is at the scene.
"He just turned up in gasoline cylinders. He threatened to blow up the offices. He said he doesn't care about his life, he doesn't care about anything, he's going to blow up everybody."
She said he was looking for her, but he let her go because she said she was pregnant.
Hull tweeted that Baafi has said he has four hostages.
Other Twitter reports say computers and paper were being thrown out of the office windows on the road.
Another Huffington Post journalist, Alice Vincent, has tweeted: "Police still mingling in lobby of building, which is 179 Tottenham Court Road. Shropshire House."