£30m Price Tag Will Serve as Motivation For Tottenham Forward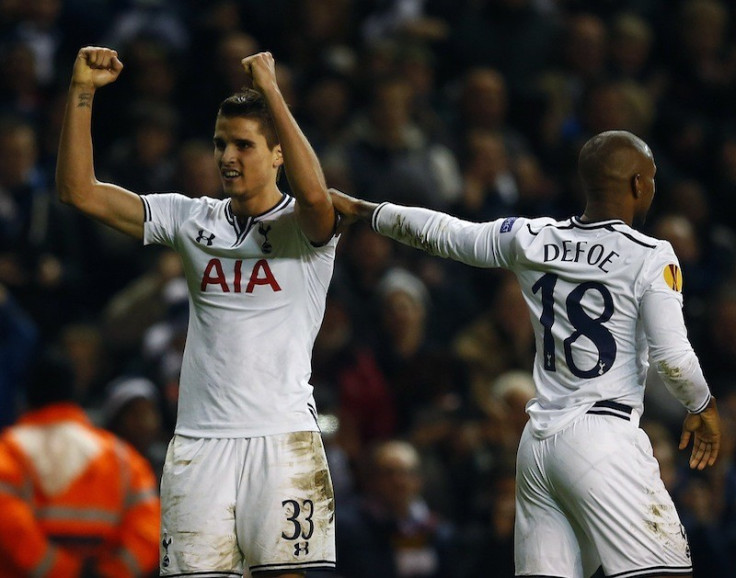 Erik Lamela claims the £30m fee paid for his signature at Tottenham in the summer will prove to be worth it, with the price tag serving as extra motivation for the forward to prove himself.
Lamela was one of a host of attacking players to make the move to White Hart Lane in the summer as Andre Villas-Boas planned for Gareth Bale's departure. Since the winger left the club they have struggled somewhat on the goal front and the manager admitted it will take time for Lamela to settle in at the club.
After putting in a positive performance against FC Sheriff in the Champions League though with the Argentina international scoring his first goal for Tottenham and Andre Villas Boas was full of praise for the man tasked with becoming a long-term striking option for the club.
And though Lamela might see his record-breaking fee of £30m as extra pressure to perform he insists it is a positive thing, arguing it will serve as extra motivation.
"The transfer fee is no pressure for me, because when I went to Roma in 2011, they paid quite a lot to bring me from River Plate," he told the Evening Standard. "The size of the transfer fee is a good thing for me.
"It means that Tottenham were prepared to go the extra mile to get me, so I want to show them what I can do, always for the benefit of the team.
"The game (on Thursday) felt good. Every time I play, I feel I play better, so it was a great experience and great to win the game in front of our fans.
"I came here to give the team what they need. I will bring what I can and I hope to do well. When I said recently that I would be capable of making the difference here, I said it because I believe in myself."
Lamela has often been compared to Bale for his attacking style but the youngster insists that he will be very different to the player who was once a legend in north London and is now finding his feet at Real Madrid.
He simply said: "Bale is Bale, I am Erik Lamela.
"Bale is at Real Madrid, one of the most important clubs in the world. He is who he is and I am who I am.
"People have said many things about me and about the other players who joined last summer. Everyone can bring his own qualities and give his best for the team but it is wrong to say I was brought here to replace Bale."
© Copyright IBTimes 2023. All rights reserved.