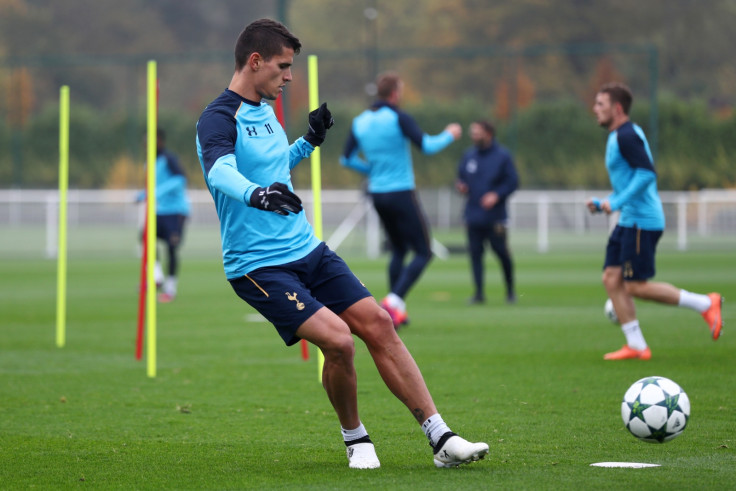 Tottenham Hotspur boss Mauricio Pochettino insists Erik Lamela is not looking to leave the club this summer.
The north London club confirmed Lamela's season is over on Wednesday (29 March) with the Argentina international to undergo surgery on a troublesome hip injury on Saturday.
Lamela has not played for the club since last October and was given permission to return to former club Roma to undergo treatment on the mysterious injury at the start of the year. That trip to Italy inevitably sparked reports of a return to Serie A, with The Mirror more recently linking him with a possible £10m switch to Inter Milan.
But Pochettino is confident the forward has not played his last game for Spurs. "That was so strange to hear. In the media Lamela is linked with different clubs and it's so difficult for me to understand," Pochettino said, ITV Sport report.
"It's a player who has not played since October and all that he is suffering in the last four, five months, do you think that he is thinking to move? He is thinking to go to Italy? He is very happy here."
Lamela himself moved to deny talk of January return to Italy after travelling to Rome, writing on Instagram he was "missing White Hart Lane every minute."
Pochettino reiterated that message, insisting the club, the player and the player's representatives are all on the same page; focusing on his future at Tottenham.
"The problems he has he was desperate and the club was desperate to find the solution.
"But I think it made me laugh, every time I hear all that in the media, because it is impossible for him, impossible for the club, impossible for his agent, impossible for his people, to think about moving. Where?
"Now he needs help, more he needs us to help him in the next few months. I think you know better than me that it does not make sense."