Sam Allardyce has lauded Gareth Bale's winner for Tottenham against West Ham, with the manager claiming the star showed a stroke of genius to take his side to a 3-2 win.
Bale scored the opening goal for Spurs, but it was his goal in the dying minutes that sealed a win for the side who were drawing 2-2 with their cross-London rivals.
The winger's long-range goal was his eighth in six games, and his 19th for the season. And Allardyce believes that as much as the entire Tottenham squad have put in top class performances this season, Bale has been the key to their wins.
"Bale's winner was more than a bit of quality, it was a bit of genius," he told West Ham TV.
"As difficult as it is to take, you've got to admire the player. He's an unbelievable player and one that Tottenham must keep hold of. He's the reason why Tottenham are winning games and not losing or drawing them.
"The difference, without any question is one man. I'm not suggesting they're a one-man team but they are in terms of the victories. I think he has scored eight out of ten goals in the last few weeks, which has got them so many wins. I don't think any of them are from inside the box, other than a header. So it's an unbelievable record he has."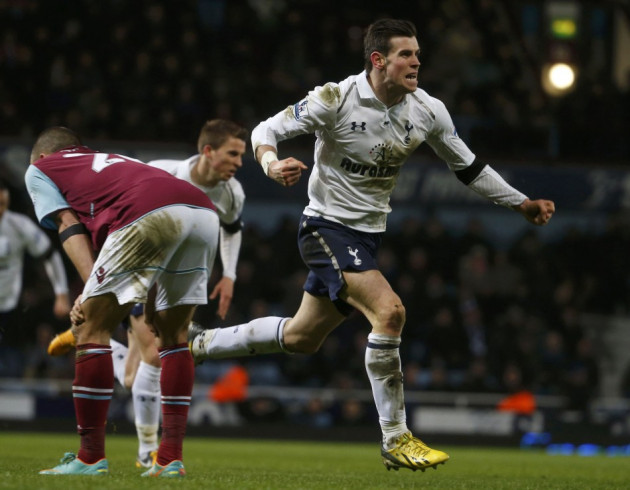 Meanwhile, Andre Villas-Boas expressed delight over Bale's performances, saying the star has well and truly proven that he is one of the best in the game.
"He is unbelievable, he's such a super talent," he told ESPN. "I think we have been able to see him this season in another level and he is making the difference every single game.
"Gareth has been world class for some time now. Players like this are able to assume responsibilities at these moments. We see him getting the ball in midfield, being fouled, getting up and lining up to score the winning goal. He is tremendous, for sure.
"It is the responsibility of the manager to get the best out of his players and when you see him so joyful on the pitch, the rewards come to the team."