Harry Redknapp has argued that Rio Ferdinand being no match for Gareth Bale was no slight on the Manchester United defender, with the Tottenham man being dubbed by his former manager as the 'Usain Bolt of football'.
Redknapp, who held onto Bale amidst a great deal of transfer speculation while he was in charge at White Hart Lane, is well aware of the Wales international's talents on the field as he outperformed himself in the league and throughout Europe.
And after Ferdinand took some criticism for the way he squared up to Bale at the weekend, with the Tottenham winger running rings around his opposition, Redknapp says there's no shame in losing to one of the fastest men in football.
"He has been called slow. Don't be ridiculous," Redknapp told the Sun. "Rio could still take most players over 20 yards but in Gareth Bale he was up against the Usain Bolt of English football."
On Ferdinand, Redknapp, who is currently on leave from management after he was sacked from Tottenham in the summer, believes that the 33 year old should concentrate on club football rather than worrying about whether he should be selected for England.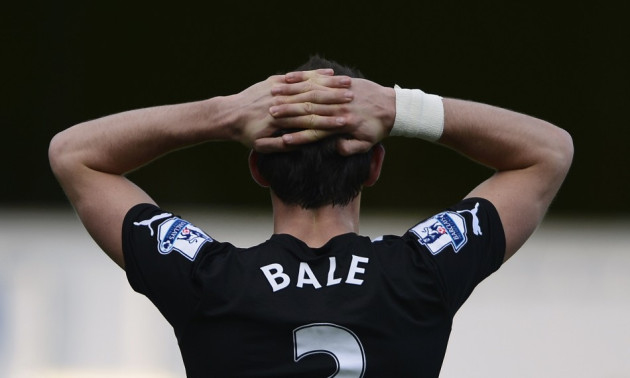 "At this time of his life, does Rio really need trips with England?" he explained. "I don't think he needs all that aggro any more. He still has a couple of years left in him at the very top level - maybe more if he is not playing for England.
"And if he's not wanted then he shouldn't waste his time even thinking about England.
"Concentrate on playing for your club. Focus on that and he probably won't miss England.
"He's not exactly been a regular for a while now and has had his injuries.
"Were Rio in his prime then this would be a bombshell. But Rio should listen to his body."
England are currently suffering from enough problems without the question over whether Ferdinand should be selected for the squad, after Ashley Cole called the FA a 'bunch of twats' today on Twitter after their findings in John Terry's racism case.