Harry Redknapp has revealed that Tottenham showed interest in Carlos Tevez, with the Spurs man admitting that the striker's wages were impossible to meet as he pushed for a move away from Manchester City.
Tevez spent three months in Argentina after refusing to warm up against Bayern Munich in the Champions League group stages, and while he is now settled back in the City fold, Spurs made enquiries about his availability.
And though Tevez has a controversial relationship with the Eastlands club that would make him a risky investment for any side, Redknapp believes that he would have been a great asset to Tottenham for his skills on the pitch alone.
"I said to the [Tottenham] chairman 'can you get me Carlos Tevez?'," Redknapp told the Telegraph.
"Daniel [Levy] made some enquiries, but it wasn't doable. If he could have done it, he would have.
"He would have loved Tevez, but it wasn't possible because his wages are £200,000 a week. It's not possible at Tottenham to buy him.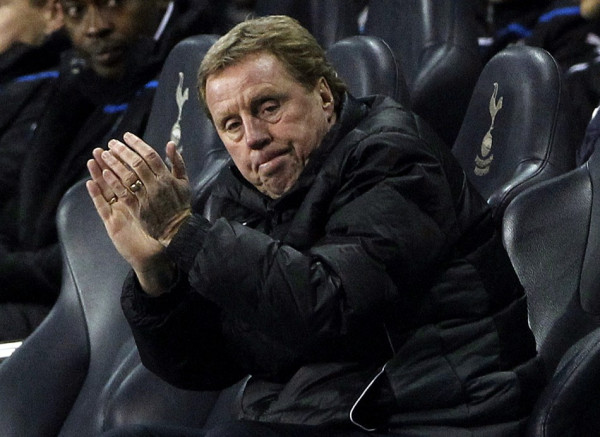 "He is a fantastic player. When he puts a shirt on he doesn't stop running, working, he's enthusiastic, he can play and he can score goals."
Tottenham currently have Emmanuel Adebayor on loan from Manchester City to help fill the void in the side's striking department.
While reports had speculated last week that Redknapp had a falling out with the star, who has scored 14 goals so far this season for Spurs, the Tottenham manager insisted any rumours of discontent between the two have been fabricated.
"Whoever said that is telling lies. It is an absolute lie," he explained. "I have not had one cross word with Adebayor since he came here.
"He has never been a minute's problem to me. When we took him here from Manchester City people said he's aggro or whatever.. but he is not a problem.
"The whole thing is fabricated. I am sure we would love to keep him here next year. He is a top player."
Redknapp also moved to dispel the rumour that the side underwent a slump in form this season because they were fatigued.
He argued: "No players have ever come to me and said they felt tired.
"Some of their stats have gone down because they have not wanted to run about enough - it's not because they are knackered.
"The players have probably played on average 30 games this year and I don't think is a lot.
"I don't ever remember Bobby Moore getting rotated, nor Geoff Hurst, Martin Peters, Dave Mackay or Alan Mullery. They played ankle deep in mud every week.
"It's a load of nonsense. It's an excuse."