Harry Redknapp has hinted that he will be pushing hard for Tottenham to be very active in the summer, with the Spurs man looking forward to a break after the season finishes this Sunday.
Redknapp has been through a particularly difficult season, fighting tax evasion charges and undergoing heart surgery.
And though Tottenham are only just in contention for Champions League football, and must win their fixture against Fulham this Sunday to block Newcastle out of the race for Europe's highest tiered competition, Redknapp is already looking forward to the summer transfer window with much anticipation.
"We're a good side. If we're bold in the summer, we can build a team again that can be right there again next year," he told Sky Sports.
"The league is changing and a top-four position is very difficult to achieve."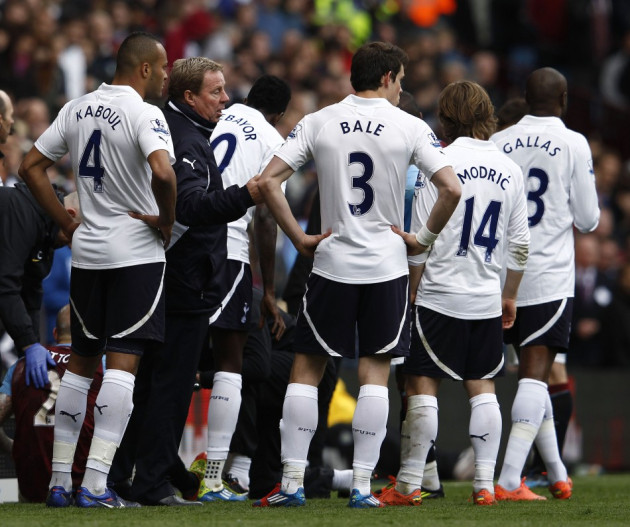 Today speculation is surrounding a possible move for in-demand defender Jan Vertonghen. And if Tottenham have in fact made a play for the star, it could be just the start of a big summer, though Redknapp wants a rest first.
He explained: "I'll be glad when next week is over. It's been a long old season.
"I just want to get in the Champions League and have a break and get away for a few days.
"It has been a hard year for me personally. What I went through with the court case was the most difficult thing I've ever faced in my life.
"It definitely takes a strain on you. I do tend to get on with things but there's no doubt it has an effect."
Champions League will be a big factor in Tottenham's transfer plans as June edges closer; it's no secret that players want to play in the tournament, and if Spurs are out of the running and competing with the likes of Newcastle and Arsenal for a signing they'll no doubt be at a severe disadvantage from the outset.
But Redknapp has proven this season that he can make signings that will make a difference, despite only being able to offer Europa League, and the likes of Emmanuel Adebayor, Scott Parker and Brad Freidel have had a big hand in Tottenham's success this season.