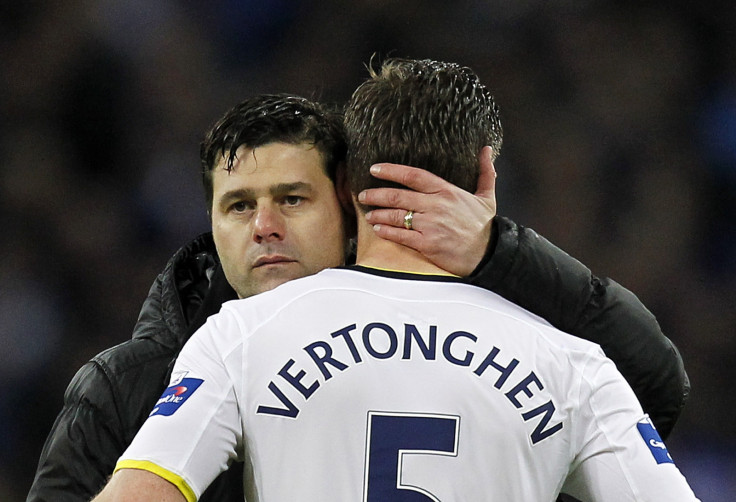 Spurs central defender Jan Vertonghen has declared himself ready to put his long-term ankle issues behind him at White Hart Lane, after they disrupted his play for nearly two years. The Belgium international revealed he suffered four separate problems in just one season, but feels as though he is back on track thanks to Mauricio Pochettino's help.
The 28-year-old star moved to north London from Ajax in the summer of 2012 after garnering a reputation as one of the most exciting centre-backs in Europe. He enjoyed a good debut campaign in the Premier League under Andre Villas-Boas, playing both in the heart of defence and at left-back.
The Belgian failed to replicated that form in his second season in England, starting just 23 Premier League games in 2014/15 as injuries beset his body.
He was also sometimes faulted by the critics for his role in a Spurs defence that became Pochettino's biggest issue in his first year at the club, as they conceded 53 goals – two more than Hull City, who were relegated.
But Vertonghen, who has started all eight Premier League clashes for Spurs this season, says he is ready to prove his real worth again, having recovered from an injury sustained during the 2014 World Cup.
"The injury has been very difficult. I came back from the last World Cup with another ankle injury, so I had four in one season. It has been hard to get back on track. The most important thing is to feel free in whatever you do and that is what I'm trying to do now," he said, as quoted by Standard Sport.
"Fitness is the most important thing in football and the rest will take care of itself. I just try to do my exercises and I get treatment at the right times so I feel free on the pitch."
The defender has also backed Harry Kane to also rediscover his best form, after the former goal machine has netted just once so far this league campaign.
"All eyes are on him in our team. We are helping him to get the same or even more goals for this season as he did last time," Vertonghen added, after Kane scored 31 goals in his debut campaign in the Premier League. "Defenders are on him and he knows that. He is a smart guy, is a professional and works hard. The goals will come.
"I'm convinced he is going to be one of the best players in the Premier League one day and maybe the best. Harry is always there and will always score goals."