Manchester City assistant manager Brian Kidd has laughed off Emmanuel Adebayor's suggestion that Roberto Mancini's side will be consumed by infighting should they fall behind to Totttenham Hotspur on Sunday.
Adebayor, who spent two years at the Etihad Stadium from 2009 to 2011, taunted City ahead of their clash at White Hart Lane this weekend, saying that City's collection of stars would lose their cool once put under pressure from Andre Villas-Boas' side.
Former Manchester United coach Kidd has laughed off the Togolese international's suggestions, pointing out the convenient fact that Adebayor has not played for the club since they embarked on their haul of FA Cup and Premier League successes.
"You've only got to think about the manager and the players we've got and they don't like to lose," Kidd said, the Independent report.
"Ade has not been around in the last few years and the boss has put silverware on the sideboard in the time. I hope they carry on fighting!"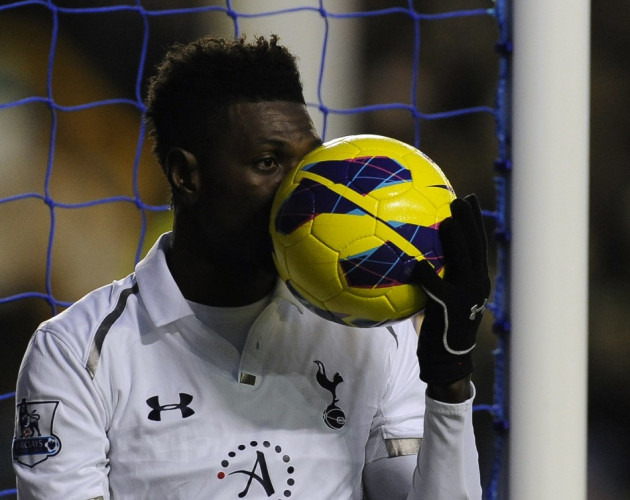 City will travel to north London on Sunday afternoon knowing that a defeat to Andre Villas-Boas' side will leave the door open for Manchester United to seal a 20th league title, if they can defeat relegation-threatened Aston Villa in their game on Monday night.
Kidd, who sat alongside Sir Alex Ferguson for ten years between 1988 and 1998, maintains that United will still be affected by last season's harrowing capitulation which saw the blue half of Manchester celebrate a title winning season in its dying minutes.
"We are champions and we want to fight until the end. We've got to accumulate as many points as we can because we're champions and we've got to take pride in that. I hope the players believe that, too," Kidd added.
"It is United's to lose but make no mistake there will be some jittery moments there with what happened last year. It was a bad experience for them."