Kyle Walker has revealed the greatest honour in winning the PFA Young Player Of The Year award was the many successful players nominated around him, with the Tottenham youngster expressing his gratitude over taking out such an honour.
Walker beat out competition the likes of teammate Gareth Bale and Sergio Aguero, who is in his first season at Manchester City.
Alex Oxlade-Chamberlain was also nominated after an impressive debut for Arsenal, but Tottenham got bragging rights over their rivals with Walker taking out the prize.
Far from favourite to win the award, Walker admitted he was surprised to win, but it has spurred him on to bring Tottenham success this season.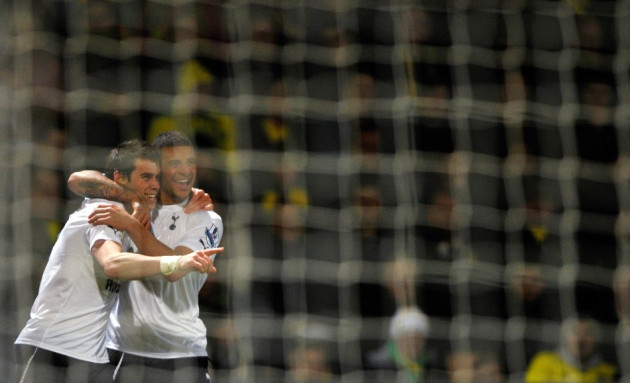 "If you look at the players I was with then it is a great honour to get the award," he told the official website. "It's a great achievement in my first season in the Premier League.
"It is always an honour to be selected by the people you play against and, like I say, hopefully I can get a few more of these and some medals with Tottenham along the way.
"I will take one step at a time, keep my feet on the ground and keep learning
"We've four games left this season and we need maximum points to try and get into the Champions League. We've a job to do."
Walker is one of a few breakthrough stars for Tottenham this season, and the 21 year old is keen to make an impression on the England squad too, making his international debut against Spain last November.
Spurs are currently on the cusp of Champions League football, and though the side looked favourites at the start of the year to stand alongside Manchester United and Manchester City in the table, they now have to hope Newcastle drop points so they can make their way back into the top four.
And with Blackburn, Bolton, Aston Villa and Fulham still to face before the season comes to an end, Walker will be hoping to cap off a big season by guiding the north London side through to their second Champions League in the history of the club.