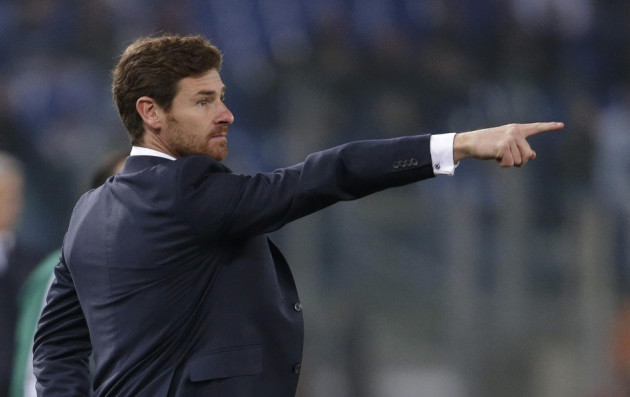 Tottenham manager Andre Villas-boas has lashed out at their home supporters following their 1-0 win over Hull City in the Premier League.
The former Chelsea manager was visibly frustrated at the atmosphere in the stadium as Spurs laboured to a victory against newly promoted Hull. Tottenham crossed the lines owing to a late penalty which was slotted home by Roberto Soldado but it is looking ominous for AVB as he looks on while his side fails to create chances from open play.
However, the Portuguese manager put all the blame on the supporters who he feels could have done more to boost the team which would have rejuvenated them and translated to better performances on the pitch. With that win, the Spurs move up to the fourth position with 19 points, three points behind league leaders Arsenal and have a tough game against Everton coming up next weekend.
"I compliment the boys for what they did - great work rate. Not only that but we played away from home. We didn't have the support that we should have had in a game that we needed a win," AVB told Sky Sports.
"There was much anxiety present in the fans which transmitted to the players, so this victory is down to the players. We did it with no help today. It was difficult to break them (Hull). They came here with a good strategy and different to what other teams have done here which is defend and look to hit us on the counter," he added.
The criticism is unlikely to go down well with the fans who have backed the manager in spite of failing to overcome Arsenal last season while having a seven-point lead over the Gunners at one point. However, AVB is happy with the win but conceded that the penalty decision could have gone either way.
"It's obviously harsh, the ball is stopped from going forward because it hits Elmohamady's hand but it comes off his foot so it's difficult. The referee probably could have not given it but he decided to give it. The ball hits him quite strongly so it stops the ball from going forward in the cross. It's a position where sometimes you see it given, sometimes you don't. (Steve) Bruce will be absolutely devastated by the decision," he concluded.