Tottenham fans may have been able to celebrate a goal from new signing Moussa Dembele on Saturday, but on Sunday night they were reminded of the quality of former midfielder Luka Modric.
The Croatian was making his full debut as Real Madrid secured a 3-0 in over Granada which was overshadowed by the comments of Cristiano Ronaldo who refused to celebrate his two goals.
The former Manchester United attacker may have made the headlines, but it was the performance of Modric which had the Spanish press singing his praises.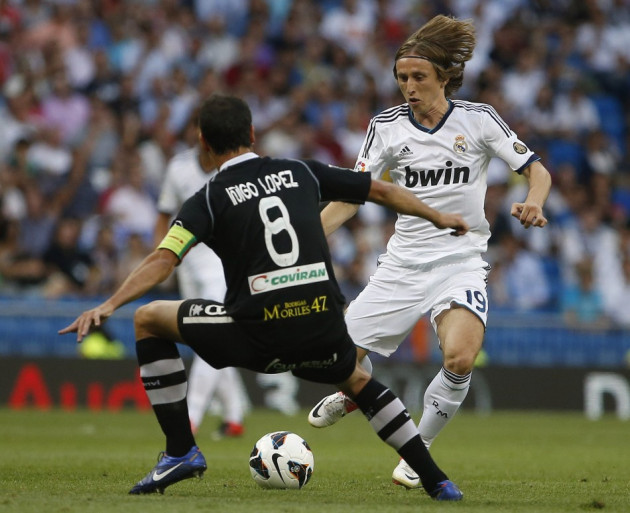 "Luka Modric led by example on his full Real Madrid debut. Playing in an advanced role, the Croat was involved in the few promising attacking openings Madrid managed to create on the night. Two were blasted into the net by Cristiano Ronaldo, to whom the Bernabéu needs no introduction," stated Spanish newspaper Marca.
Described by the Madrid-based paper as the "orchestrator of the victory", Modric made his long-protracted move from Tottenham to the Bernabeu last week and has already won his first piece of silverware after coming on as a substitute in the Spanish Super Cup.
"I cannot ask for more. It has been amazing to make my debut at the Bernabéu with all of the crowd cheering," Modric told the Madrid website after the victory over Barcelona.
"I think there was chemistry. I am very happy to be here and contribute to success. The truth is I cannot ask for more. To come here and win a title."
After coming on against Barcelona, Modric played 58 minutes against Granada before being replaced by Mesut Ozil in the second half, but Mourinho was pleased with his display.
"I am happy. He is not in a physical state to be able to play in other positions, so he takes a little more time to recover and does not work too hard in defence," said Mourinho.
"He played for 45 or 60 minutes which was good for him. Now he will be the national team and it will be good if he keeps playing.
"Hopefully we'll be lucky and he will get lots of pitch time because he has had a long time without playing, but gave a good performance against Barcelona and it was hard to play today his best when his team didn't play very well."
The former Tottenham man will certainly have to impress as there is a wealth of midfield talent in the Real Madrid squad which is looking to retain the La Liga crown.