William Gallas believes that Steven Caulker can be up there with the best in England if he continues to work hard for Tottenham, with the youngster getting ample opportunities to shine both domestically and throughout Europe.
Caulker starred over the summer for Team GB, and his four mentions for Spurs this season have also been promising.
And as Tottenham come off the back of a confidence-boosting win over Manchester United, and prepare to travel to Greece for their next Europa League match, Gallas says that Caulker is on the right track to showing he's an integral part of the senior side.
"I'm sure he'll be one of the best in England if he works hard," he told the Daily Star. "He did well against United and what I like is that he listens.
"He is focused. He is not afraid to play football or to go forward and that is fantastic for him."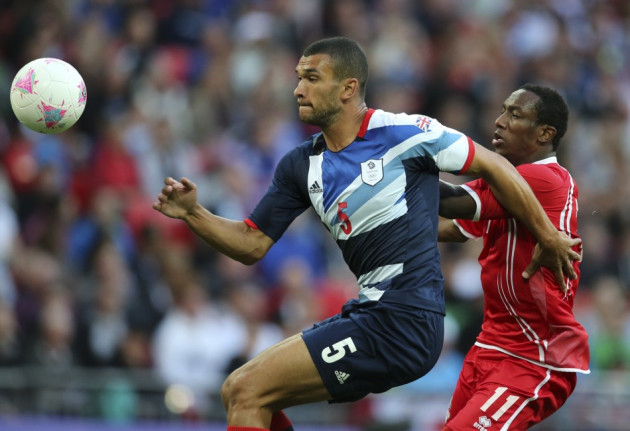 Last week Tottenham assistant manager Steffen Freund said he believed Caulker could be a long term replacement for John Terry, as Andre Villas-Boas looks to build long term success as well as that in the short term.
"He's similar to Terry," he said. "He is like a rock in the defence, he's very tall and strong, and is difficult to beat in a one-on-one situation. He's very talented, wants to improve every game.
"At the start of the season he wasn't playing and he played for the development team in Manchester, but he's fighting for his place in the team.
"John Terry... what a centre-half he has been for England, everyone appreciates that. But Steven Caulker is maybe one for the future."
Tottenham are planning to use the Europa League as a chance to give their younger players a chance at more game time, but Villas-Boas is taking the competition very seriously, hoping to show that he's capable of repeating his feat with Porto where the side dominated in domestic and European competitions, and won the Portuguese League Cup.