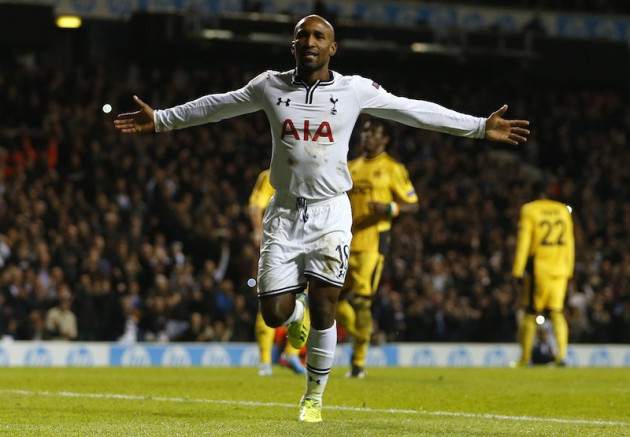 Andre Villas-Boas says that Jermain Defoe is very much wanted at Tottenham even though he continues to be left on the bench in favour of Roberto Soldado, insisting the pair are receiving adequate game time.
Soldado's arrival at White Hart Lane in the summer has resulted in the Spaniard becoming the regular starter in the league while Defoe has been largely limited to appearances in the cup competitions.
And while exit rumours continue to surround the England international, Villas-Boas has told Sky Sports he won't sell Defoe despite the frontman looking for more game time in preparation for the World Cup.
When asked if he would leave, Villas-Boas replied: "No, I don't think so.
"We are pretty happy with the goals he is producing. He is on nine goals already so it is a great start for him and it doesn't change our perspective regarding his position in the team.
"I'm not sure about the selection process for [England manager] Roy Hodgson but from what I have seen he has been counting on Jermain in the same way and he has been included in all call-ups since we started playing this season."
Villas-Boas has been using Defoe in the Europa League on a regular basis while he has received just one start in the Premier League so far this season.
And the manager admits he might be frustrated with the current situation but argues that both Defoe and Soldado are performing well with the current rotation policy.
"We've been rotating," Villas-Boas explained. "I'm extremely happy with both, it is just a question of deciding what is better on a specific date and regarding specific strategies.
"Obviously everyone wants to play consecutively and get matches in the Premier League.
"But we have found comfort playing in this system and we have three strikers competing for that position and it hasn't been easy for any of them."
Villas-Boas would appear to see Adebayor as surplus to requirements with the Togo international yet to play a single minute for Tottenham this season and the Portuguese tactician reserving praise only for his other two strikers.