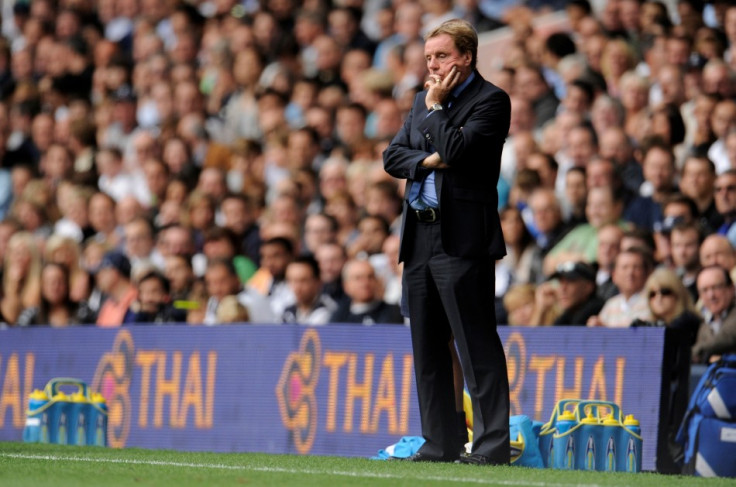 Moussa Dembele has admitted that a move to Tottenham would be a 'step up' in his footballing career, as the international break comes to an end.
The Belgium international has been connected with moves to Liverpool and Arsenal of late, but Spurs were said to be favourites to sign Dembele. And the 24-year-old has done nothing to quash the rumours, saying that he hopes to play for a club in the near future that he believes is more ambitious than Fulham.
"Yes, I heard that," he told reporters when asked about interest from Tottenham.
"It would obviously be a step higher, and that has always been my goal.
"I did well last season when I was not injured, through many matches for Fulham. So why not step higher?"
The news will be tough for Fulham fans to take, with Dembele only having been at the west London club for one season so far. And while he hasn't scored barrels of goals for the Cottagers as yet, he believes that will improve as time in the Barclays Premier League continues.
"My thinking has changed somewhat. I shoot much more on target. The Fulham coach says that I'm evolving," he said.
"In the past, I could have gone four games and not taken a shot at goal. That no longer happens.
"Each match I shoot four times. I have also scored. Not enough, I know, but it will come."
Tottenham only made three big signings in the last transfer window, with Scott Parker, Emmanuel Adebayor and Brad Friedel coming on board at the club to give Spurs a much needed boost in their options for attack, as well a new keeper to challenge Heurelho Gomes.
And while all three have been impressive for Tottenham so far this season, with the side hoping to challenge for a top four spot and Champions League qualification, a move for another striker could be on the cards for Harry Redknapp in January to create further depth.
Dembele has had a mixed start to the season, taking a controversial red card against Polish side Wisla Krakow in the Europa League, but scoring against Wigan two weeks ago. And with the transfer window opening in less than two months now, he will need to show Redknapp that he is capable of making that step up to a side that can boast making the Champions League quarter final last season.