Tottenham forward Gareth Bale has reiterated his desire to play in the Champions League, fuelling rumours of a possible exit from North London this summer. The 23-year-old has been vehemently linked with a move to Real Madrid but the Spanish giants are yet to make a concrete offer for the forward.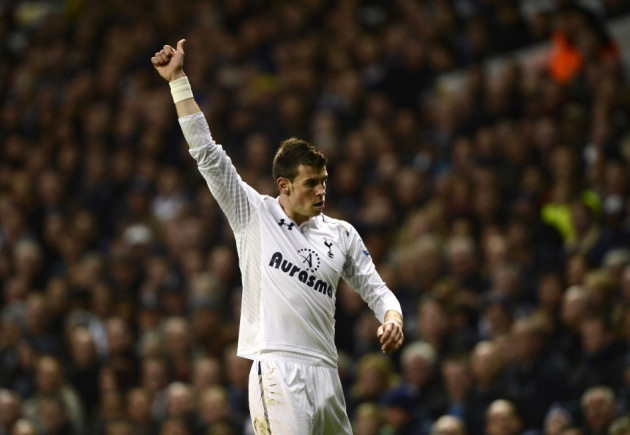 "When you play in the Premier League, say you're playing against a lower-end team, they set up to defend all the time, they set up to block you off. But when you play in the Champions League, all the other teams are used to winning every week, so it's more of an open game, it's more attacking, end-to-end. No one's used to defending, everyone's used to attacking and trying to win games, so it's just all against all," Bale said in an interview with Esquire.
The Welshman has been in brilliant form in the recently concluded season and was crowned the PFA Player of the Year and the Young Player of the year in the end of the season awards. Bale scored 21 goals and assisted four in 34 starts for Tottenham and almost single-handedly went close to securing a top four spot for his club. However, Arsenal's late season run saw them beat Tottenham by a single point, relegating their North London rivals to yet another season in the Europa League. Spurs finished the season on 72 points, their highest ever tally in the Premier League under new manager Andre Villas-Boas.
"The music is a massive thing - Zadok the Priest (Handel's anthem that announces the arrival of the teams). When we first got into the Champions League, it's one of the things that most of the lads were looking forward to, hearing it in the stadium. It's little things like that which make it special," he added,
Bale insisted that he does not feel any pressure when given the responsibility of bailing his team out in crunch situations, something which he has accomplished in numerous occasions last season. The former Southampton man attributed his success to his father, who he reveals is his biggest critic.
"I don't feel any pressure. If I'm the one scoring all the goals and winning us the games, then I just carry on as normal. I don't feel any different," he explained.