Former Tottenham defender Paul Miller believes Gareth Bale will remain at White Hart Lane even if they do not qualify for the Champions League football and dismissed suggestons that his agent is pushing for him to leave the club.
Bale has gone from strength to strength for Spurs this season, with his goal scoring record rivalling any striker, and has been instrumental in helping the club push for a Champions League spot.
The Wales international has often made it clear that he wants to play in the top-tier European competition, but Miller, who made over 200 appearances for Tottenham and won the UEFA Cup with the club in 1984, believes he will stay at White Hart lane regardless of the club's position in May.
"Tottenham don't need to finish in the top four to hold on to Gareth Bale, he's still got three years left on his contract," he told Talksport.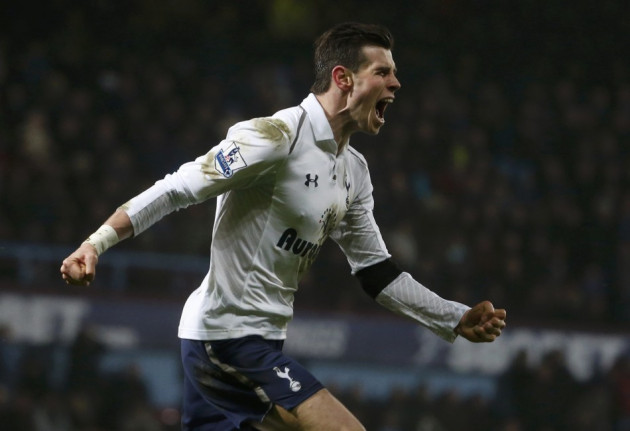 "He's not going anywhere unless someone comes in with a stupid bid, and there are probably only three clubs in the world that could afford him. I don't think they'd be spending their entire transfer budget on just one player.
"He's very happy in London and he's got a young baby. He's a young man and he doesn't need to go abroad yet. He needs another couple of years in this league and in this country, it wouldn't do him any favours [to go abroad].
"I know his agents and they're not poor, they're not forcing him and needing him to go abroad to get a few quid in."
For Tottenham, the dream of both qualifying for the Champions League and finishing above bitter rivals Arsenal is still very much alive, though their recent downturn in form has left Andre Villas-Boas concerned.
But Miller believes that their final eight league games should give them a real chance of keeping their top four spot.
"Tottenham have got a decent run-in," he said. "I know they've got Everton and Man City at home, along with Chelsea away, but we've been better in the bigger games than in the smaller ones. We've proved that this year. I'm still confident that we will finish fourth."