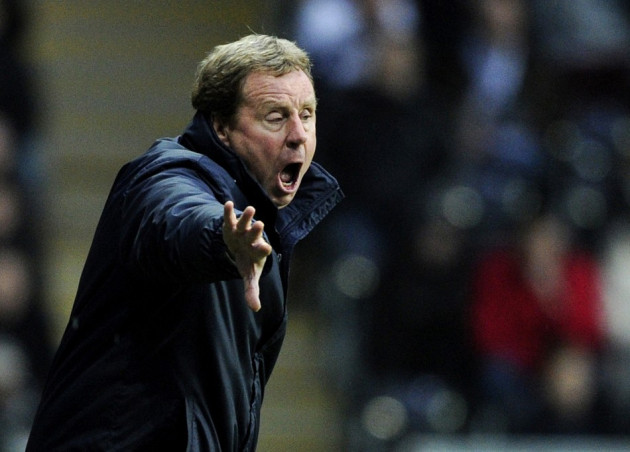 Harry Redknapp has confirmed that QPR would like to take Emmanuel Adebayor on loan this season with the Tottenham striker being left on the sidelines for a host of incoming attacking players at the north London club.
Adebayor was forced to train with the reserves this week and despite the Togo international insisting he wants to stay at Spurs and fight for his place this season it would appear to be an uphill battle with incoming striker Roberto Soldado scoring four times in his first four games for the club.
Adebayor scored just eight times for Tottenham last season after signing a permanent deal with the club and Redknapp is hopeful that the 29 year old might be open to helping QPR in their fight for promotion this season.
"He'd be a great loan," Redknapp, who brought Adebayor to Tottenham on loan during his time at the club, told reporters. "But it's up to Tottenham, they have lots of good players.
"He can't go on loan in the Premier League, he can only go into the Championship but whether he'd want to do that - it would be difficult."
Tottenham also signed attacking forward Erik Lamela in the final days of the transfer window and it appears that Adebayor will only have a fringe role at Tottenham should he stay at the club.
The hitman was widely reported to have completed a deal to move to Schalke this summer but after the transfer window came to a close he insisted that he had an agreement with Villas-Boas to stay at the club and believed he could become the number one striker.
He said: "Today I will not tell you that I 'm stronger than Soldado or Defoe or Lamela.
"We now have four in the attack, I do not know who ranks first, second or third but I know at the end I will be the first and it is the most important."
But Villas-Boas has since admitted that he would have allowed the former Arsenal and Manchester City man go in the summer had the timing and move been right.