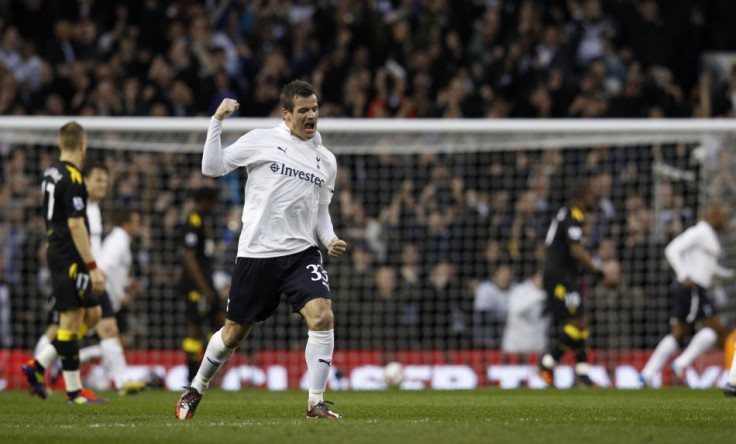 Harry Redknapp has admitted that he had been chasing defender Ryan Nelsen for years, with the Tottenham manager finally landing his prize on a free transfer just after the January window closed.
Nelsen came to a mutual agreement to leave Blackburn just one day after the transfer window shut, and Spurs were quick to swoop on the 34 year old, despite Redknapp being embroiled in tax evasion charges (of which he was found not guilty) at the time.
And since making the move to Tottenham, Nelsen has starred for the side, in particular scoring against Bolton this week to help Spurs through to the semi-final of the FA Cup.
Redknapp believes that as Tottenham move to shore up a spot in the top four, Nelsen's influence will be more important than ever.
"I just think he is a great professional and a real good player," he told Sky Sports.
"I couldn't believe I got him on a free. I felt it was an amazing player to bring to the club, he is a player I have chased for years.
"I have always thought he was top class, a great pro, a great trainer, a fantastic person.
"He has got a six-month contract. At the end of the season you have got to keep him here next year because he's worth his weight in gold just to have around for other people to look at the way he works, the way he trains, the way he behaves, his attitude.
"That's what football clubs are built upon, people like him, Scott Parker, Brad Friedel. You bring them in and it changes everything. That has been the difference this year."
Tottenham have won just two of their last 10 matches in the league, but the win over Bolton will boost the squad as they look ahead to face Swansea this Sunday.
Should Chelsea win the Champions League, fourth spot won't be good enough to qualify for next year's tournament, and with that in mind Spurs are aiming to claw back the three point advantage Arsenal have created in the past few weeks.