Cementing itself as an international cult event, Tough Mudder divides people into those who have completed it and those who have thought about it. If you are in the latter group, you now have no excuse to stay idle now as the franchise has launched Tough Mudder Half with sponsor Merrell.
The 5km course will be leave behind the fire, ice, electrocution and tear gas challenges of the infamous 12-mile course but will be sure to contain all of the original mud-soaked activities and gruelling climbing tasks to ensure you achieve Tough Mudder status regardless of the distance you are running.
With two events scheduled for the UK in 2016 at Belvoire Castle in Grantham in May and Drumlanrig Castle in Thornhill, Scotland, in June, the Half will also be rolled out across North America with six events. And there is also an exclusive Tough Mudder Half finish obstacle that is yet to be announced.
While this news will have many rejoicing, the opinions of die hard Tough Mudders are divided about whether a half course is true Mudder behaviour, but this does not worry founder Will Dean, who is very excited about bringing the franchise to a new audience.
Speaking to IBTimes UK, Dean dismissed the idea that the Half is changing the direction of the Tough Mudder brand stating it came from the community and is "for those who are interested in challenging themselves but for various reasons prefer a shorter-distance format". While he expects a new kind of person to take on the challenge, he also thinks he will see some old faces taking part as well.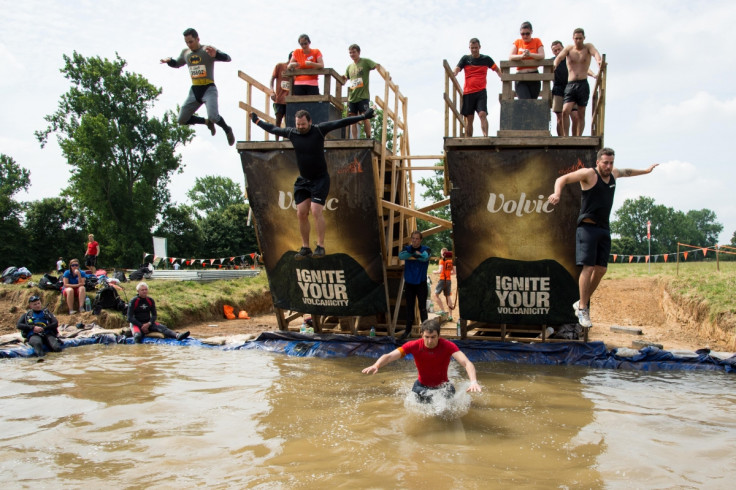 Dean said: "We expect a wide range of new Mudders to get involved, from people who are training for a full Tough Mudder to people who are interested in tackling their first ever mud run. We also expect many returning Mudders to bring their friends and family as an introduction to the Tough Mudder experience."
In the past it may have been a bit of a challenge for some people to round up friends and family to subject themselves to tear gas and fire in the name of fun but Dean and the team have always tried to encourage as many people to take part as possible. This is by no means the first side project for them, with a female-oriented five-mile Mudderella course in existence in the US and Australia, while there is the Fruit Shoot Mini Mudder for 7-12 year olds as well as the 24-hour World's Toughest Mudder event for the truly hardcore.
What comes across when talking to Dean is that each event, including the Half, is centred around getting your team around the course, rather than finishing first.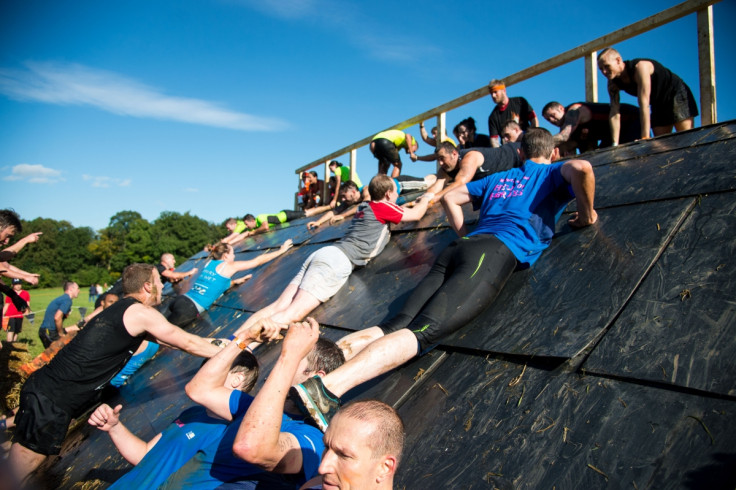 The activities that have carried over into the Half cannot be entered alone "include Tough Mudder favourites including Walk the Plank, a leap from a 12ft platform into water; Kiss of Mud, a crawl underneath barbed wire; and Everest, a run up a quarter-pipe requiring both speed and teamwork" as every person needs some extra man-power to be able to complete these.
"No other event combines endurance, teamwork, intense challenges and obstacles, mental grit, a sense of humour and camaraderie in quite the same way." Dean said. "It's something totally unique to tackle with your friends and bring you all together in a different and fun way. It's true that Tough Mudder events are a genuine physical challenge. However, what really sets them apart is that they're designed to test not just strength and endurance, but also mental grit."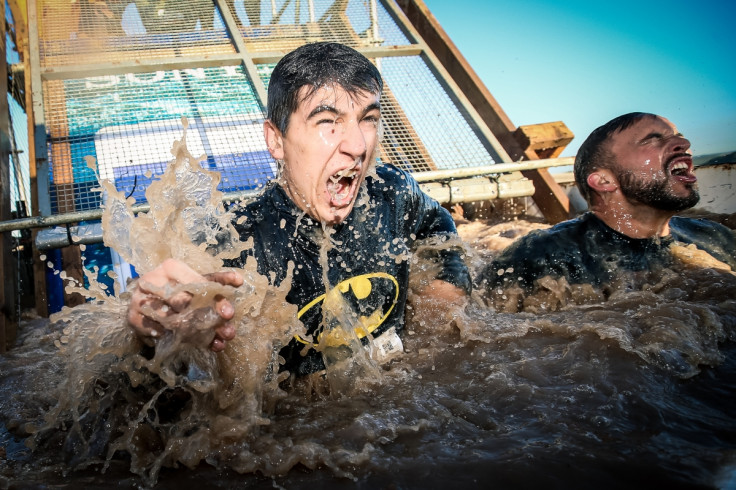 The event does not record finish times and instead focuses on interacting with participants throughout. Each event weekend in the UK has an average of 500 volunteers who are referred to as Mudder MVPs (Most Valuable Players) and they are on hand to get you through the course. Dean sees this as a very important role.
"The event encourages Mudders to work together to dominate whatever hurdles are thrown their way." he said. "Whether it's hoisting one another over a lubed-up quarter pipe or buddying up to help each other through frigid water, Tough Mudder is all about being there for one another."
He may be on to something as the teamwork that 35-year-old Dean so passionately attributes the success of Tough Mudder to can be reflected in the numbers of applicants taking part as well as the fact that the company is worth $100m (£65m). He added: "Most people who take part do so as part of a team, it's about doing it together."
If you compare those numbers to that of the London Marathon, there really is no competition. While Tough Mudder participation has grown by over 44,000% since the first event in 2010 with 95% of applicants entering as a team and more than 100,000 participants in 2014 in the UK and Ireland alone, only 924,000 runners have completed the London Marathon since 1981.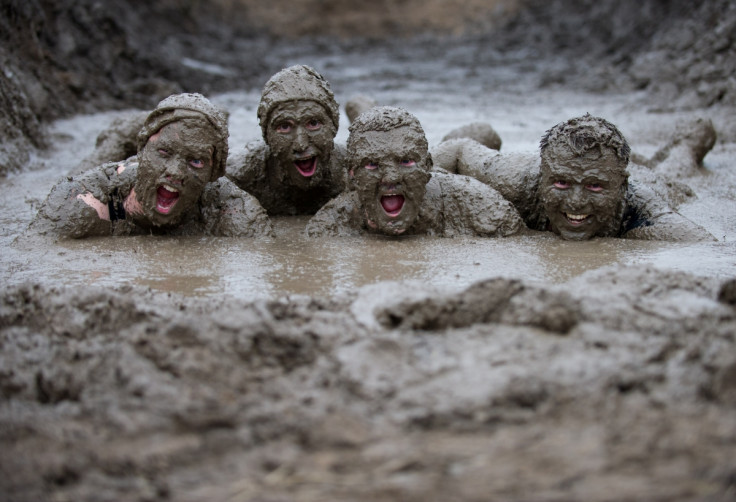 What the two events do share is their charity affiliations, and whilst the Virgin Money London Marathon has raised more than £770m since the event was founded, Tough Mudder is steadily raising money worldwide with over £2m raised for Help for Heroes in the UK and over $10m raised worldwide. As well as giving, Dean is also focused on the role of rehabilitation, with Help the Heroes aiding ex-soldiers to be able to complete the course themselves also.
"You feel a sense of accomplishment that you're unlikely to get anywhere else" Dean said, admitting he has completed the course 14 times.
What you also get is a Kingston Press Cider at the end of the Half and an all important Tough Mudder Half headband and Merrell Tough Mudder Half finisher T-shirt, which seem to be the new version of the old school tie these days. "You see people jogging in the city and see another person with a Mudder T-shirt and they acknowledge each other," Dean said. "It's like a badge of honour." When asked who he would like to see taking on the Mudder, the founder said: "I think it would have to be Donald Trump, that would make me very happy, he needs to get in shape."
For now he may have to settle for the rest of us. With prices from only £35 to enter the Tough Mudder Half for the next eight days, it is worth joining just for the T-shirt. As they say "teamwork makes dream work" so what are you waiting for?
You can buy tickets for the 2016 Tough Mudder Half events online now.