A raging forest fire has spread toxic haze in Indonesia and the neighbouring countries of Malaysia and Singapore. The Indonesian government has blamed the slash and burn farming technique for causing the fires. Police have arrested almost 200 people and are investigating four corporations for being responsible.
Just a month ago, raging forest fires blazed through parts of the Amazon rainforest. Indonesia is facing a similar situation caused by the recklessness of people. Even though every summer, forest fires occur in Indonesia, this year's forest fire is the worst since 2015.
The environmental impact of the fires is not restricted to the destruction of the natural habitat for many species. Toxic haze emitted by the fires has severely degraded the air quality in Indonesia, Malaysia, and Singapore. The dangerous smog has resulted in many schools being closed in both Indonesia and Malaysia. Residents are advised to stay indoors to restrict inhalation of the toxic air. Ahead of the Formula One race in Singapore this weekend, there is concern about the air quality in the country.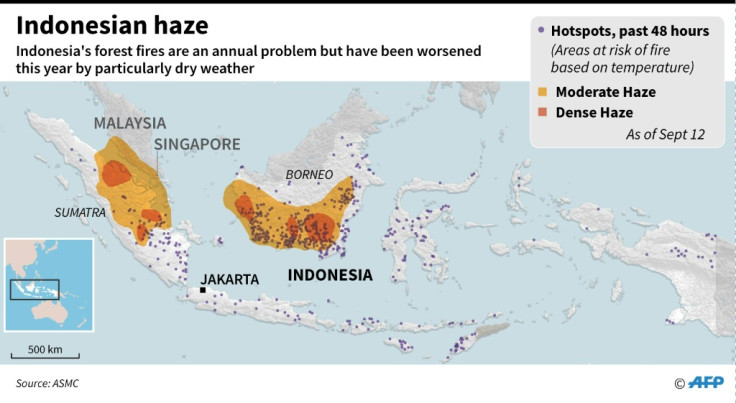 According to CNN, the slash and burn farming method has been responsible for forest fires in both Brazil and Indonesia. In Brazil, the government has not taken any action against the arsonists. Indonesia has taken a different approach. Indonesian police arrested 185 people on Monday for engaging in activities which could have caused the fires. It is not only individuals who have been accused. Four corporations are being investigated for their role in causing the fires.
Dedi Prasetyo, National Police spokesman, claimed that 99% of the fires are caused by human activities.
Indonesian President Joko Widodo is focussed on the fire fighting efforts. Widodo has deployed 52 planes to water bomb the fires. An additional 5,500 personnel were deployed in the Riau province to mitigate the damage. Widodo himself, has visited and surveyed areas where the fires have been put out. The arrests made are a part of the "prevention before the incident" tactic which Widodo believes is the only way to stop the damage caused to the forest.