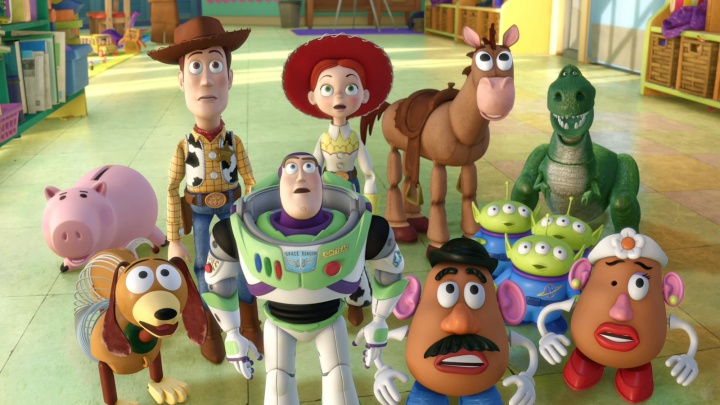 Just when you thought the story of Woody and his toy group had ended with the trilogy, here comes the great news that Pixar films is coming up with Toy Story 4.
The animation movie production house has already decided upon the director and writers for the popular franchise.
In the third instalment of the highly appreciated movie, Woody and Buzz Lightyear and their entire gang of toys struggle to stay with their current owner Andy, who is going to college away from home.
Later Woody decides to stay with his beloved owner while other toys get ready to stay in the attic during Andy's absences.
However, Andy delivers the toy box to a little girl named Bonnie and asks her to take good care of them.
It is still unclear where Woody and his toy gang will be when the movie will premiere on 16 June 2017.
Cinema Blend suspects that the adorable little girl Bonnie will make a brief appearance in the fourth instalment of the movie.
According to Disney's announcement the upcoming movie will "open a new chapter in the lives of Woody, Buzz Lightyear and the "Toy Story" gang."
For the initial trilogy, Tom Hanks voiced Woody while Tim Allen was behind the popular voice of Buzz.
The production house is yet to confirm the star cast for the highly anticipated movie. Fans thought that their favourite movie ended with Bonnie adopting Andy's toys in the third sequel.
But the movie's director John Lasseter revealed the reason behind the planning and production of the fourth movie.
"We love these characters so much; they are like family to us. We don't want to do anything with them unless it lives up to or surpasses what's gone before," Lasseter told Cinema Blend.
"Toy Story 3 ended Woody and Buzz's story with Andy so perfectly that for a long time, we never even talked about doing another 'Toy Story' movie. But when Andrew, Pete, Lee and I came up with this new idea, I just could not stop thinking about it. It was so exciting to me, I knew we had to make this movie—and I wanted to direct it myself."
The news has elated fans from around the world. Here are some fan reactions on Twitter.
Toy Story 4? Nah my childhood will never end according to Disney, too happy.

— - (@iAmMrScott) November 7, 2014
So happy they're making a Toy Story 4 my favourite film ever — Chloe✌️ (@CocoFierce_x) November 7, 2014
Cannot wait for Toy Story 4 and the Minions movie!!!!

— soph (@sophieleskovac) November 7, 2014
So excited that there's going to be a toy story 4! — lizz (@lizzholland) November 7, 2014
I am ELATED to hear there's a Toy Story 4. Now I can watch the ending of Toy Story 3!!!

— dfantasy (@dfantasy) November 7, 2014