Selena Gomez's New Song 'The Heart Wants What it Wants' About Justin Bieber? Fans Tweet Emotionally for the Songstress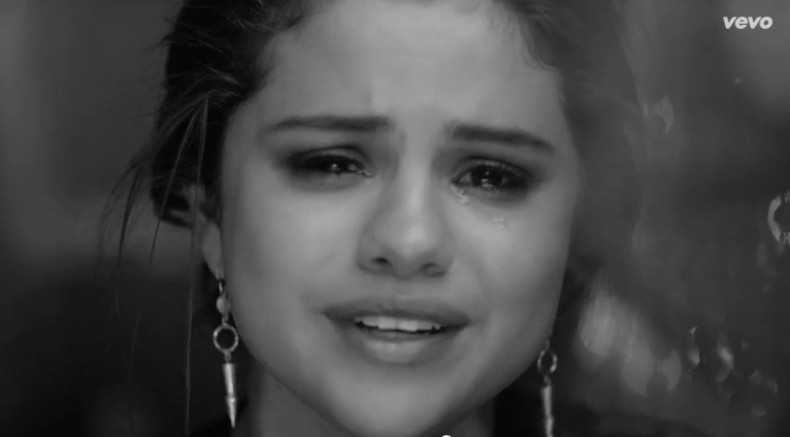 Selena Gomez's emotionally charged music video 'The Heart Wants Want it Wants' was released on early Thursday.
The 22-year-old songstress has always been tight lipped about her on and off relationship with pop star Justin Bieber.
But shy no more, the Come And Get It singer has strung all her heartache in her latest song which is also touted as her autobiographical song.
The video begins with a dramatic yet heartfelt confession of the singer, apparently about her 'toxic relationship' with Beiber.
"You make me feel crazy, you make me feel like it's my fault," she says in the song's intro. "I was in pain ... I know him though, and I know that I know his heart, and I know what he wouldn't do to hurt me."
However, while promoting her latest single on the morning show On Air With Ryan Seacrest, Gomez said that her breakdown narratives were recorded during the video shoot.
"They taped the mic underneath the table when I was shooting the video," the songstress told Seacrest via The People.
"And I had shot the video over a year ago. So, in that state – where I was in that place emotionally – I went in and I went into the room by myself, and I looked at the actual mirror in the music video, and I had a conversation [with] myself to every question I had in my mind in that moment."
The new single is a part of Selena's upcoming album 'For You' and the lyrics of the song have touched millions of fans who feel connected with it.
The song has been viewed more than four million times since its early Thursday release and fans are singing praise for Gomez and her latest 'heartbreak' song on Twitter.
There's a million reasons why I should give you up, but the heart wants what it wants... #TheHeartWantsWhatItWants pic.twitter.com/AIUO4lFKMG

— Alaska Young (@Rox_Alvarez104) November 7, 2014
#TheHeartWantsWhatItWants Oh my God....I have never cried for a celebrity this hard. @selenagomez You remind me that we are ALL human. — De'Zsa '89 (@beastmode) November 7, 2014
#theheartwantswhatitwants and I'm so beyond grateful that she trusted us enough to release something so emo... https://t.co/2wwxemt3UO

— •maya• (@jelenaclique_) November 7, 2014
#theheartwantswhatitwants the pure, raw emotion of the whole thing left my lying on the floor screaming for... https://t.co/LJj2cHU5O4 — •maya• (@jelenaclique_) November 7, 2014
#TheHeartWantsWhatItWants video made me really emotional. Keep your head up girl & remember it'll all come together w time @selenagomez

— Caity Vance (@caityheartyou) November 7, 2014
There's a million reasons why I should give you up but #TheHeartWantsWhatItWants @selenagomez @stephdesantiago — AnaRose † (@PinkDiamond90) November 7, 2014
save your advice 'cause I won't hear you might be right but I don't care #TheHeartWantsWhatItWants — sruthi (@selenaforlyfeee) November 7, 2014
✨The beds getting cold and your not here, the future that we hold is so unclear✨ #TheHeartWantsWhatItWants @selenagomez

— Mackensy Budd (@kensy_budd) November 7, 2014