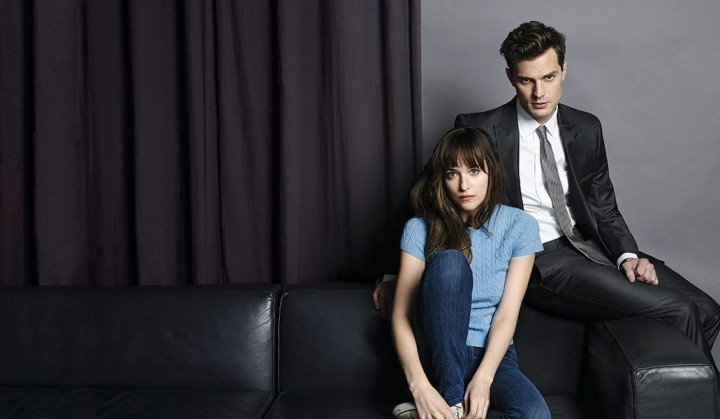 Fifty Shades of Grey lead actor Jamie Dornan recently spilled some juicy spoilers about his racy character, Christian Grey.
Fans of the popular star are expecting to see a fully naked millionaire entrepreneur making love to the naïve college girl, Anastasia Steele.
But the actor has scotched speculations that he is going full frontal in the sexually charged movie, as everyone from the film set wants to attract the maximum number of viewers, and nobody wants to make the audience feel 'gross' after watching it.
"There were contracts in place that said that viewers wouldn't be seeing my, um... Yeah, my todger," Dornan said, explaining to The Guardian's Observer about how much of skin he would expose in the movie.
"You want to appeal to as wide an audience as possible without grossing them out. You don't want to make something gratuitous, and ugly, and graphic."
The 32-year-old actor initially faced severe backlash from the book's fans who thought he was 'not suitable enough' to play the sexy Mr Grey. As the plot requires the co-stars to shoot steamy sex scenes, fans are wondering if the actor gets excited during the shooting.
"Anyone who thinks actors get turned on doing sex scenes in films is mistaken. There are dozens of hairy men standing around, moving cables and lighting equipment. That's not sexy unless you're into being watched, which I'm not," Dornan said.
The movie, an adaptation of EL James's erotic novel of the same name, needs a hefty amount of sexually explicit scenes between Dornan and his co-star Dakota Johnson and there were reports that the couple is lacking the passionate chemistry that defines the relationship between Christian and Anastasia.
There were rumours that the movie is reshooting some of the 'romantic scenes' between the lead characters as they were lacking the passion of the best selling novel's lead characters.
Fifty Shades of Grey aims to offer a sexy glimpse into the sadomasochistic world of the dashing and successful entrepreneur Grey, who is smitten by the naive college student, Anastasia and how their love grows slowly with each of their sexual encounters.
Fans will also get a chance to see the controversial 'Red room of pain' as described by Ana in the novel.
The BDSM-based movie will premiere during the Valentine's Day next year.