Toyota is recalling 1.4 million hybrid cars globally to replace potentially faulty airbag inflators, including nearly half a million vehicles in the US. The Japanese car maker said the recall would affect Prius models from 2010 to 2012 and Lexus CT models from 2011 and 2012.
In a statement, the company said the airbag inflators in the above models could have a "small crack in the weld area" that may grow over time and cause the bags to inflate in the vehicle interior.
"If an occupant is present in the vehicle, there is an increased risk of injury," it stated.
A Toyota spokesman told the Reuters agency that the company was not aware of any injuries or deaths related to the recall. The spokesman did not specify the manufacturer of the airbag systems but confirmed that they were not produced by Takata.
Faulty airbags made by the Japanese company were responsible for the largest recall in US automotive history last year, affecting 17 car brands and nearly 70 million vehicles.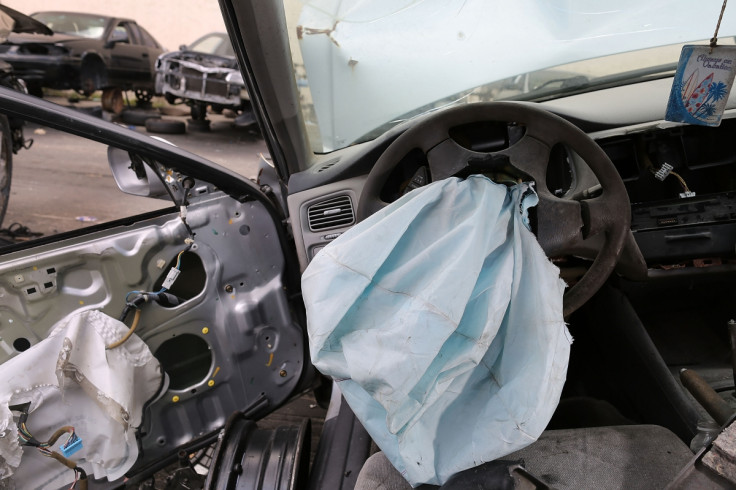 US regulators found that the chemicals that trigger a controlled explosion to launch the bag during a crash were unstable, causing them to burn too quickly and potentially send shrapnel towards the occupants of the vehicle.
The faulty airbags have been linked to 11 deaths and 150 injuries worldwide.
Investigative recall
Toyota said it would recall 482,000 vehicles in the US alone for investigative purposes.
"If an inflator separates, the [airbag] could partially inflate, and, in limited circumstances, one or both sections of the inflator could enter the interior of the vehicle," it stated.
"All known owners of the involved vehicles will be notified by first class mail. Toyota and Lexus dealers will install retention brackets on the curtain shield air bag inflators at no cost.
"These retention brackets are designed to prevent the inflator chambers from entering the vehicle interior if separation occurs."