Traces of cocaine have been found in the toilets at some of Britain's best-loved churches, including St Paul's Cathedral, it has been claimed. An investigation looking for traces of the Class A drug at 25 well-known places of worship found evidence of cocaine in the bathrooms at 11 of them.
Tests were carried out on various surfaces in the public lavatories, including the cistern and toilet seats, according to the Sun. The newspaper, which carried out the investigation use swabs and drug testing kits, said that all tests were carried out in the weeks before Christmas.
In total cocaine was found at 11 much-loved places of worship. They include St Paul's Cathedral, Southwark Cathedral and St Leonard's Shoreditch in London; St Ann's and Christ Church Moss Side in Manchester; Renfield St Stephens and St Aloysius in Glasgow; St John the Baptist in Cardiff, Our Lady and Martyrs in Cambridge, St Martin in the Bull Ring, Birmingham and Canterbury Cathedral.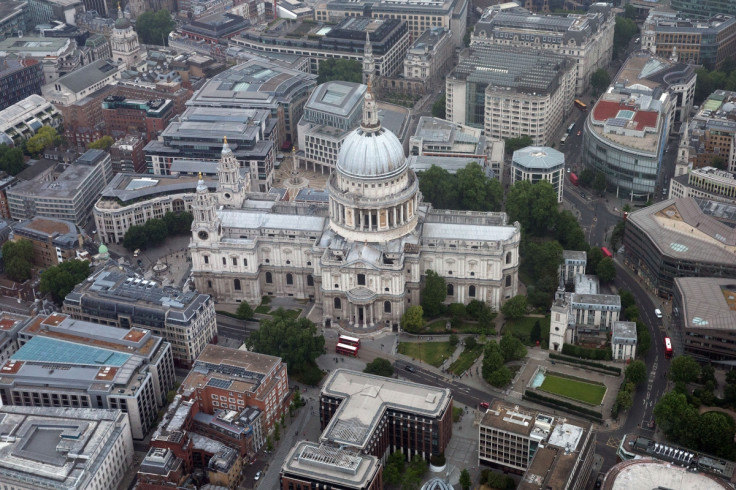 Among the locations that came back drug-free was Coventry Cathedral. Despite extensive testing, no trace of cocaine was found anywhere in the toilets.
A spokesperson for Canterbury Cathedral said they were "sorry" to hear cocaine had been found, but added that more than a million members of the public had visited this year alone. Other major churches echoed this point, saying that their toilets are also open to the public.
A spokeswoman for St Paul's told The Independent: "These are public toilets used by a great many members of the public, and we have about two million visitors a year."
St Leonard's Shoreditch, meanwhile, reportedly said that would "tolerate" drug use on site if doing so encouraged addicts to seek treatment there. The church has previously run campaigns to help provide care for those addicted to drugs and hosts Narcotics Anonymous meetings.
The news comes as a Manchester cocaine dealer was jailed for six years after police raiding his home found £25,000 worth of the drug. Michael Kelly, 36, pleaded guilty to possession with intent to supply cocaine on Christmas Eve, the Manchester Evening News reported.