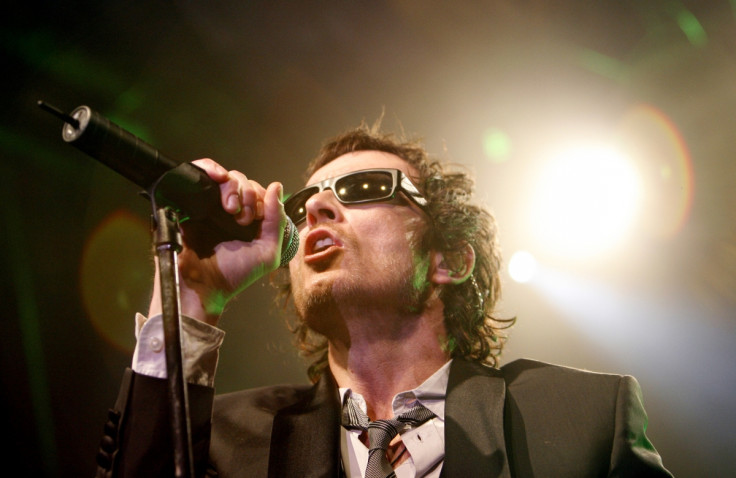 Scott Weiland, the former lead singer of US rock band Stone Temple Pilots, was high on a cocktail of drugs and alcohol just before his death earlier this month, according to an official report from an autopsy carried out by a US medical examiner. Weiland, who was just 48, was found dead on his tour bus outside a hotel in Bloomington Minneapolis on 3 of December leaving the music world in mourning.
The Hennepin County Medical Examiner's Office found traces of cocaine and ecstasy in the singer's bloodstream and recorded Weiland's death as accidental. The authority also noted a history of heart disease, asthma and substance abuse.
Weiland rose to fame as the lead singer of US rockers Stone Temple Pilots who were lauded as part of the grunge rock scene despite hailing from San Diego in California and not the scene's epicentre of Seattle. The band became one of the most successful of the early 1990s receiving critical plaudits and in 1994 won the Grammy Award for Best Hard Rock Performance for their single Plush.
After the band split in 2003, Weiland fronted supergroup Velvet Revolver alongside former Guns 'n' Roses members Slash, Duff McKagan and drummer Matt Sorum, in addition to Dave Kushner, formerly of the rock band Wasted Youth. During his time with Velvet Revolver Weiland was said to be clean of the heroin addiction that had plagued his early years.
History of addiction
His ex-wife and mother of his two children, Noah and Lucy, Mary Forsberg Weiland chronicled Weiland's addiction, as well as her own, in her autobiography Fall to Pieces. The singer later confessed to his habit in his own memoir Not Dead and Not for Sale.
Weiland had a long history of drug-related arrests. In 1995, he was convicted of buying crack cocaine and sentenced to probation. He was arrested again two years later for heroin possession. In 1999, the singer was ordered to spend a year in a county jail recovery centre, due to a probation violation. He had also been forced to enter rehab for being arrested for being drunk under the influence (DUI) in November 2007.
In an open letter to Rolling Stone magazine Forsberg Weiland berated her ex-husband for being an absentee father to their children and said that 3 December would be "the official day the public will use to mourn him, and it was the last day he could be propped up in front of a microphone for the financial benefit or enjoyment of others".
Weiland was touring with his band the Wildabouts at the time of his death. His bandmate bass player Thomas Delton Black was taken into custody on suspicion of cocaine possession after police executed a search of the tour bus.