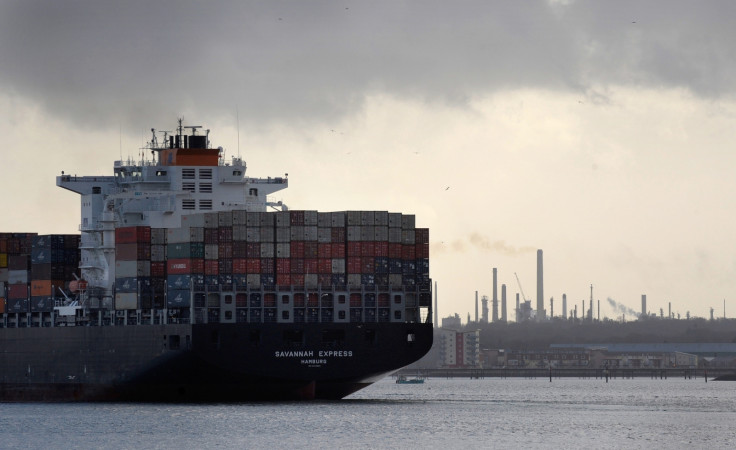 The UK's trade deficit narrowed in April due to a sharp fall in imports, said the Office for National Statistics (ONS).
The goods trade deficit with the rest of the world narrowed to £10.4bn ($13.3bn) from £12bn the month before, as import levels of mechanical machinery, oil and cars fell during the period.
The ONS added there was a rise in the value of the pound in April, although overall sterling has fallen substantially since Britain's vote last June to leave the European Union.
The overall trade deficit - covering goods and services - narrowed to £2.1bn in April from £3.9bn the month before. Economists had expected the deficit to amount to £3.5bn.
The data comes as British politics was plunged into uncertainty after Conservative British Prime Theresa May lost her majority following the general election.
The Tories now face having to govern in a minority administration with the support of the fringe Democratic Unionists of Northern Ireland.
Capital Economics economist Ruth Gregory said April's data showed "encouraging signs".
But she added: "There is clearly a risk that today's election result leads to a weakening in growth towards the end of the second quarter. That said, this is unlikely to spell disaster given that the economy has proved pretty resilient to political uncertainty in the recent past."