Train fare dodging banker banned from financial industry after racking up £43,000 in rail tickets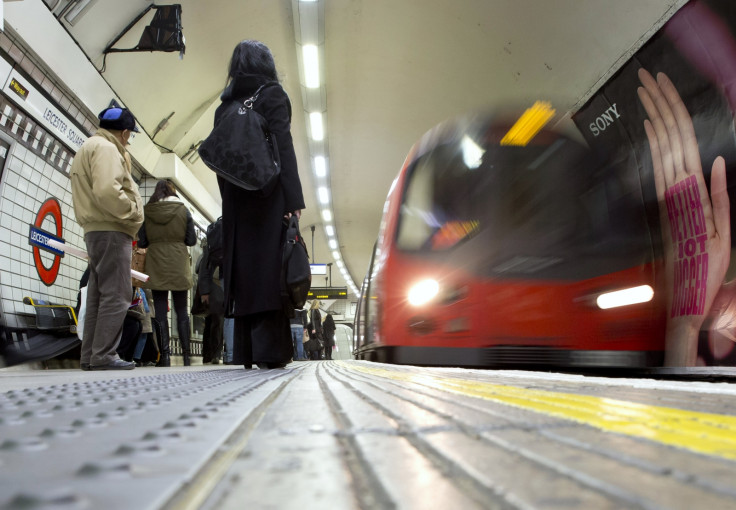 The high-flying financier that caused public outrage after being caught dodging £43,000 ($70,000) worth of rail tickets over five years, has been banned from working in the financial services industry.
The Financial Conduct Authority (FCA) confirmed in a statement that it has banned Jonathan Paul Burrows from performing any function in relation to any regulated activities "for not being fit and proper".
"Burrows held a senior position within the financial services industry. His conduct fell short of the standards we expect," said Tracey McDermott the FCA's director of Enforcement and Financial Crime.
"Approved persons must act with honesty and integrity at all times and, where they do not, we will take action."
Burrows was a managing Director at BlackRock Asset Management Investor Services but came under public scrutiny after the Daily Mail leaked the identity of a financier that racked up thousands of pounds in unpaid rail fares.
The FCA confirmed that Burrows was stopped by a Revenue Protection Officer at the exit gates of London Cannon Street Station on 19 November 2013.
Burrows was then found to have failed to purchase a valid ticket for the entire journey whilst travelling on the Southeastern train service from Stonegate railway station, East Sussex.
Burrows was interviewed under caution and admitted to evading his rail fares on a number of occasions.
"On the occasions on which Burrows failed to purchase a valid ticket he boarded the London bound train at Stonegate, a rural station with no barriers, without purchasing a ticket," said the FCA.
"Once he had arrived in London he exited through the barriers at Cannon Street Station by "tapping out" using an Oyster travel card, paying the maximum fare of £7.20, rather than purchasing the required ticket for £21.50."
The regulator added that Burrows admitted to the FCA that he had evaded his train fare on a number of occasions and had done so in the knowledge that he had been breaking the law.
"The FCA does not consider that this is fit and proper behaviour for an approved person," it said.
"Burrows also admitted in interview that he did not disclose his behaviour to his employer. Although the FCA is not penalising Burrows for not informing his employer the FCA has taken this into account, amongst other things, in deciding what action to take."
Burrows' representatives sent IBTimes UK the following statement:
"I have always recognised that what I did was foolish. I have apologised to all concerned and reiterate that apology publicly today.
"The settlement I made with Southeastern in March 2014 was for an amount significantly in excess of the value of the fares not paid by me on the small number of occasions that I failed to pay. Indeed the size of the settlement could be said to have led to a distorted perception of the scale of my wrong-doing. However, that does not change the fact that what I did was wrong, and I accept that.
"In view of this, I have been told by the British Transport Police that they do not regard it as being in the public interest to pursue a case against me.
"While I respect the FCA's decision today, I also regret it, coming as it did after a 20 year career in the City that was without blemish. I recognise that the FCA has on its plate more profound wrong-doing than mine in the financial services sector, and I am sorry that my case has taken up its time at this critical juncture for the future of the City and its reputation."
© Copyright IBTimes 2023. All rights reserved.