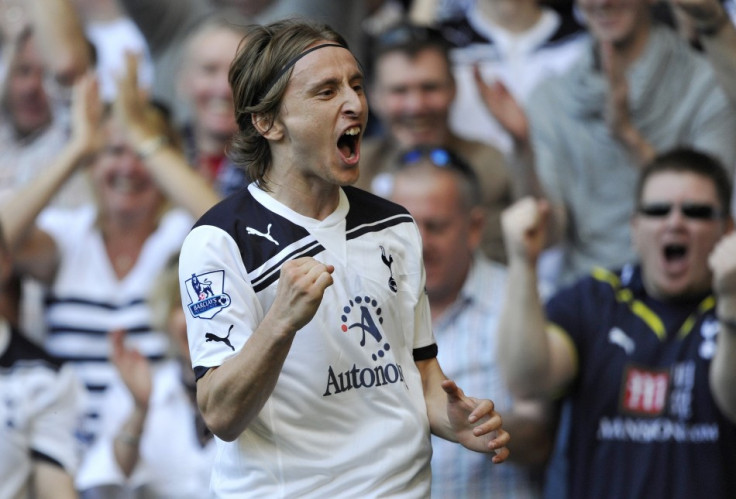 All the latest transfer news from Tottenham for August 17. Harry Redknapp is said to be close to agreeing a deal for Emmanuel Adebayor and will also make a bid for Peter Odemwingie. Reports also reveal that Luka Modric is close to leave White Hart Lane with Scott Parker being touted as the possible replacement.
The Daily Star has revealed that Tottenham are set to beat Real Madrid to the signing of Manchester City striker Emmanuel Adebayor.
The north London club are said to be closing in on the transfer of Adebayor after the Tottenham board and Manchester City executive's negotiated a deal for the player to join Tottenham on loan for a season. Tottenham were said to be put off by having to pay the full £170,000 a week wages of the striker but the Daily Star can reveal that Tottenham will pay half of Adebayor's wages.
The Daily Express can 'exclusively reveal' that Luka Modric could be on the verge of quitting Tottenham for Chelsea.
The newspaper has said that Harry Redknapp is ready to allow Luka Modric to leave the club as long as Chelsea offer him both Solomon Kalou and Yossi Benayoun plus cash for the talented Croatian.
It is believed that Andre Villas-Boas is ready to offer Redknapp the deal he wants to land his man however the sticking point of the transfer could still be Tottenham chairman Daniel Levy's insistence that Modric will not be sold this summer.
If Modric is allowed to leave for Stamford Bridge it is believed that Harry Redknapp will turn his attention to West Ham midfielder Scott Parker.
It is suggested by the Daily express that Redknapp is now ready to offer West Ham the £8m they value the England international at after selling Robbie Keane to LA Galaxy on Tuesday. Redknapp is said to see Parker as the ideal replacement for Luka Modric and Parker is aware that he must leave West Ham to remain in Fabio Capello's Euro 2012 plans.
Harry Redknapp is said to be lining up a shook bid for West Brom striker Peter Odemwingie.
The Nigerian striker took the Premier League by storm last team netting fifteen goals for the Baggies last season, keeping the west Midland's side in the Premier League. Those performances last season are now said to have alerted Redknapp to the player and Tottenham boss is said to be keen to land him.
The Mirror reports that Redknapp is ready to make a substantial offer for the striker with the West Brom board now eager to tie Odemwingie to an extended contract but they face a battle against time.