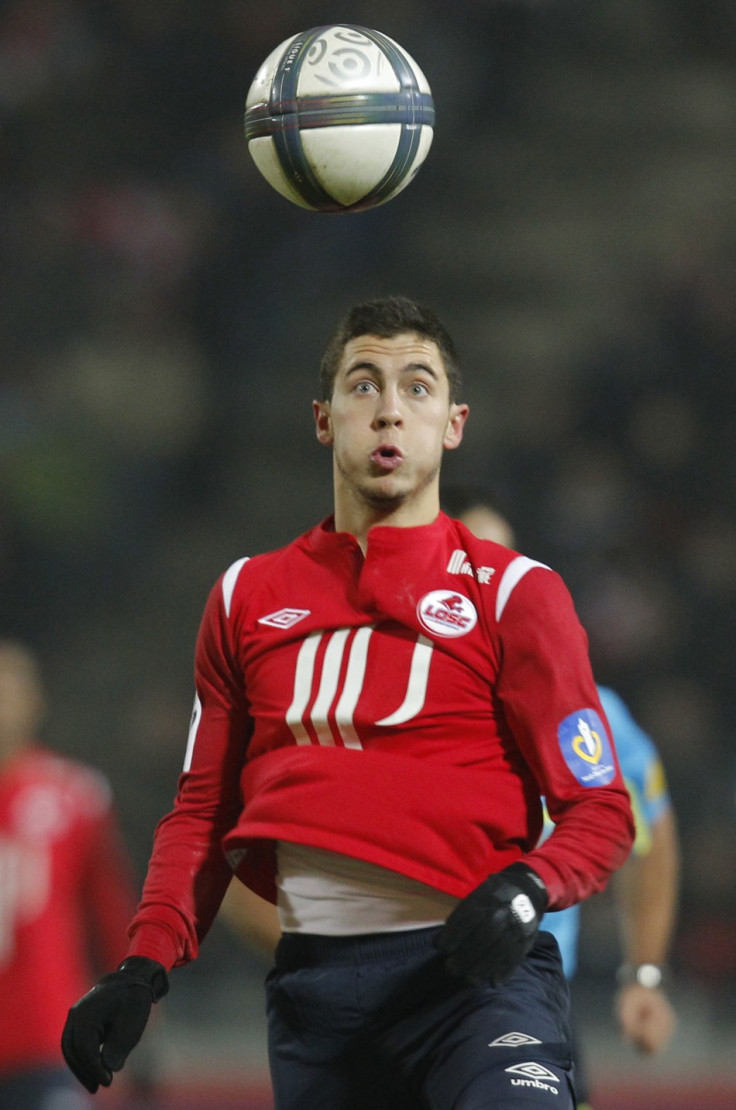 All the latest transfer rumours from Arsenal. Arsene Wenger is planning a double swoop for Eden Hazard and Yann M'Vila. Juan Mata has revealed he turned down the chance to sign for Arsenal and Samir Nasri is expected to complete his move to Manchester City this evening.
According to the Metro, Arsenal manager Arsene Wenger is to make two sizeable offers to land Eden Hazard and Yann M'Vila.
Arsene Wenger is said to be given a sizeable transfer budget after the sales of Cesc Fabregas and Samir Nasri and has highlighted both Hazard and M'Vila as the players to appease Arsenal fans.
Arsene Wenger is said to see Hazard as the ideal player to replace Samir Nasri and is said to be willing to offer £26m on the player. However, TalkSport claims that Arsene Wenger will have serious trouble in landing the player after Lille rejected any talk of the player leaving for England.
"Our players are not on the market for Arsenal or any other club. I have also spoken with the players and they are willing to stay here. They are very excited to play in the Champions League," Lille boss Frederic Paquet said.
The Mirror claims that Manchester City will tie up a deal to sign Samir Nasri by this evening.
Manchester City are said to be eager to finalise a deal for the France midfielder after they study the results of Nasri's medical, which he took last night. Nasri is expected to sign a five-year deal with the Manchester club and will be paid a reported £180,000 a year. Roberto Mancini hopes to include Samir Nasri in his squad to face Tottenham on Sunday.
The Daily Mail claims that Arsene Wenger is set to invest a large chunk of both the Cesc Fabregas and Samir Nasri transfer fees on Rennes midfielder Yann M'Vila.
The France midfielder is said to be the man Wenger wants to replace Cesc Fabregas with and is said to be desperate to sign the player before the end of the transfer window. The Daily Mail claims that Wenger is keen to ease the midfield crisis at the Emirates. Wenger is said to be willing to increase his first £15m offer to £22m to tempt Rennes to sell their star player.
"We will strengthen our squad of course, in the coming weeks. Hopefully we can manage to do that," Wenger said.
Arsenal had been chasing Juan Mata, the Spanish under-21 star, and it was reported that the north London side had agreed to a fee with Valencia, but the Spanish winger has confirmed he turned down the chance to join the Gunners this summer, opting for Chelsea instead.
"I want to come to England to win trophies - and that's why I accepted Chelsea's offer," Mata told The Sun.
"It was also a question of sporting achievement, not money. Arsenal and Tottenham were both interested in me but they did not compare with the Blues. I want the Premier League title and this is possible at Chelsea," he added.