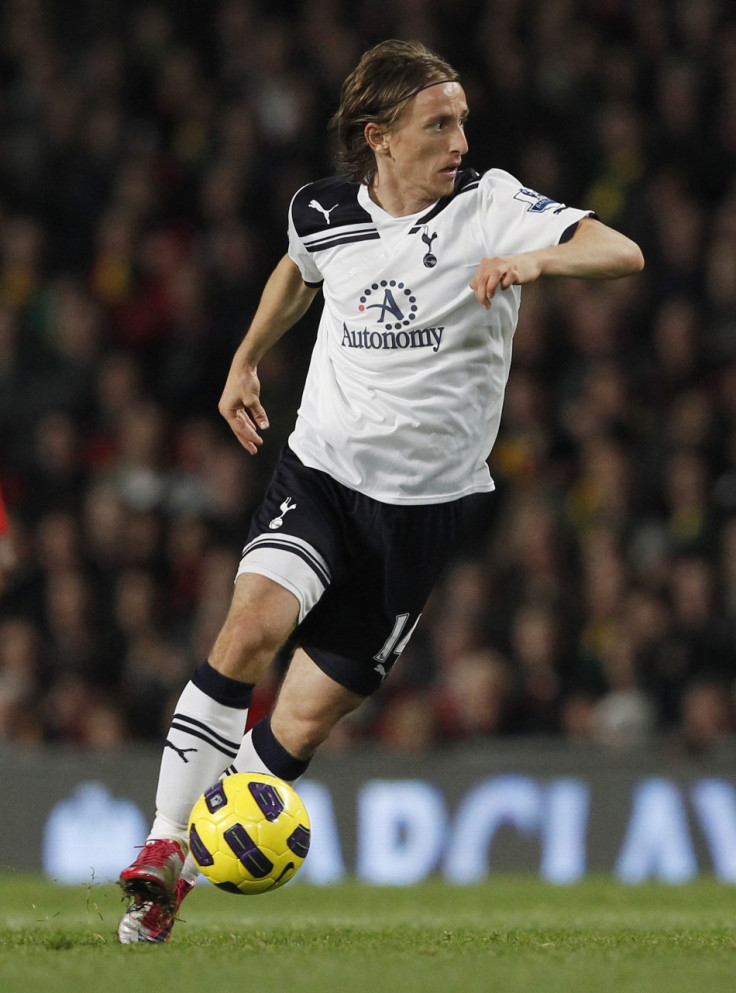 All the latest transfer rumours from Tottenham as Luka Modric, Emanuel Adebayor, Scott Parker and Peter Crouch grab the headlines today. It is believed that Chelsea is ready to up their bid for Luka Modric whilst Harry Redknapp admits he is trying to sign Adebayor on a season's long loan from Manchester City. West Ham have told Redknapp that he must act now if he wants to land Scott Parker and QPR are ready to offer Tottenham £6m for Peter Crouch.
Chelsea boss Andre Villas-Boas is ready to test Tottenham's resolve to keep Luka Modric by offering them £27m plus Daniel Sturridge, a player they value at around £10m. The Daily Star reports that Chelsea believe this offer is good enough to tempt Tottenham to sell their star man after offering a player that Harry Redknapp think a lot of.
However, the newspaper does suggest that while Harry Redknapp might be keen to take the offer on the table, Tottenham chairman Daniel Levy is reluctant to sell because he fears loosing Gareth Bale as well. Chelsea has already had a £22m bid for the Croat rejected and is ready to increase their offer. Luka Modric has announced his intention to leave White Hart Lane this summer but Levy will do everything he can to block a transfer to a Premier League rival.
Harry Redknapp has confirmed that he wants to sign Emanuel Adebayor one a season loan long this summer. The Togolese international has been told he is not wanted by Manchester City and has been told to find a new club. Tottenham are ready to offer Adebayor a chance to stay in the Premier League next season but will not pay his wages in full. Redknapp said: 'Adebayor is a name that's been thrown at me since I've been here but I think the club, we were looking maybe to loan him, that was as far as that one had gone So I don't see a permanent deal being in any shape or form for Adebayor, I think it was just we were looking to get him on loan for a season.'
West Ham manager Sam Allardyce has warned Tottenham not to wait until the end of the transfer window to sign Scott Parker. The warning came as West Ham continue their pre-season preparations with Scott Parker and Allardyce has said that the longer Tottenham wait to make their move, the more likely the chances Parker will stay at West Ham. Allardyce said: 'It is a worry that Spurs might wait until the last minute. So if Harry (Redknapp) is listening, or anyone at Tottenham, watch out, don't be waiting that long because you won't be able to do it.'
QPR boss Neil Warnock has told the Sun that if Peter Crouch wants to make a 'dream' return to Loftus Road he will have to take a pay cut. Crouch, who earns a reported £80,000 per week, has been told by Tottenham that he is surplus to requirements this season and they will listen to offers for him. QPR are preparing a £6m bid for the player but Warnock needs the player to drop his wage demands. The QPR boss said: 'If Crouchy wants to fit into the QPR wage structure, I'd welcome him with open arms.'