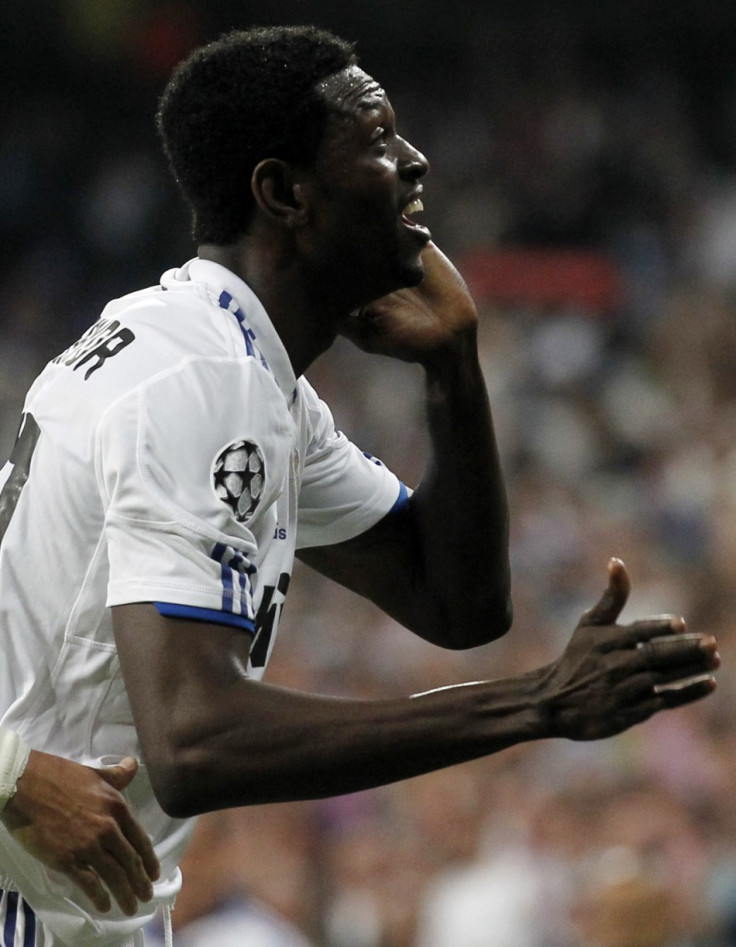 All the latest transfer rumours from Tottenham Hotspur for 23 August 2011. Tottenham have been told by Emmanuel Adebayor that they must invest if he is to join the club. It is believed that Lassana Diarra will join the club in the next 24 hours and Harry Redknapp will offer Luka Modric a new contract if he stays with the club past the summer transfer window.
The Mirror today reports that Emmanuel Adebayor has told Tottenham to show their ambition ion the transfer market before he will sign for them.
The Manchester City striker who has yet to sign for the White Hart Lane club has said that he wants to be given assurances that the club are ambitious before he joins them on a season loan deal. In a move that will no doubt infuriate already hostile Tottenham fans, the striker has reportedly said that he will not join the club until they sign Lassana Diarra.
The newspaper claims that Tottenham has agreed a deal for the Togolese strikers wages, with Manchester City paying more than half of his reported £170,000 a week wages. It is yet to be reported what Harry Redknapp's reaction has been to such demands.
The Sun reports that Lassana Diarra will sign for Tottenham Hotspur in a £10m deal from Real Madrid in the next 24 hours.
It has been reported by the English tabloid that the midfielder has agreed a deal with Tottenham and the two clubs have agreed a £10m fee. The France midfielder will sign a three year deal at White Hart Lane and is set to make his Tottenham debut on Sunday in the clubs Premier League encounter with Manchester City.
Luke Modric will be given a new contract at Tottenham if he stays with the club this summer reports the Daily Mirror.
The newspaper claims that Harry Redknapp believes chairman Daniel Levy needs to gave a face to face meeting with the midfielder to clear the air. Redknapp has said that he believes he is the man to get Modric to return o playing duties at Tottenham because of his close relationship with the player. It is believed that Modric is effectively on striker as he tries to force a move to Chelsea.
"The chairman has to sit down and have a chat with him," said the Spurs chief.
"They probably fell out a little bit over that first meeting. If they can have a meeting and resolve the whole situation and Daniel tells him we need him, he is important and that we are ambitious and will bring one or two players in, you might find the boy will be okay," he continued.
"The chairman has also said he will look at his contract in a month or two. He told me he would do that," he added.