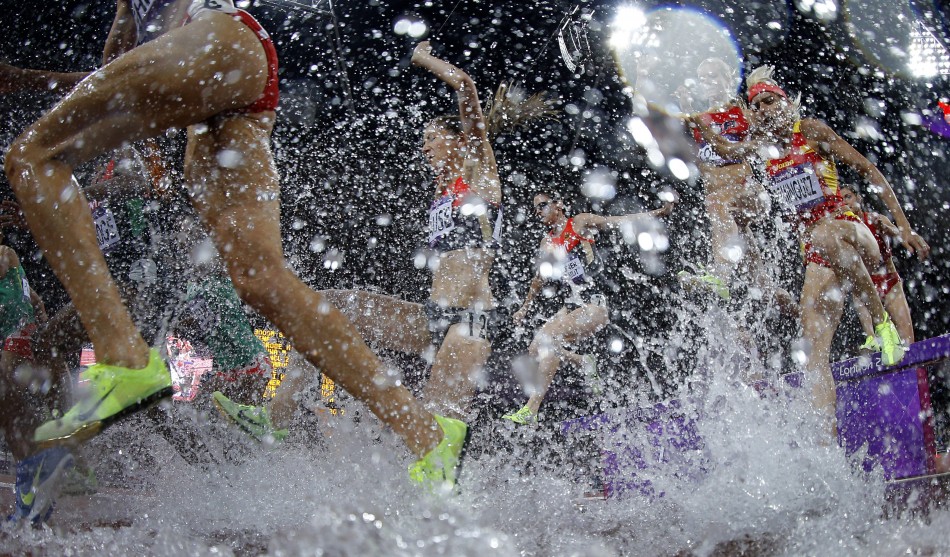 Calls for a review of eligibility rules are growing after four top Olympic athletes were found to have the genetic make-up of males.
The competitors, who remain anonymous, were found to have XY chromosomes, which genetically define men, rather than the female XX.
All four females had internal male testes.
It is believed to be the first time that the genetic disorder, which affects about one in 4,500 people, has been found in competing athletes.
There have long been complaints from competing female athletes that a person with such a condition has an unfair advantage and can develop more muscle and aggression than their female rivals.
Scientists at hospitals in France said the athletes, aged between 18 and 21, were referred to them by the governing body, the International Association of Athletics Federations (IAAF) after the London 2012 Olympics because they had shown abnormal levels of testosterone.
Too much testosterone in a genetically female (XX) foetus may lead to the 'masculinisation' of the external genitalia.
This may lead to a penis-like organ in place of the female clitoris, or even, rarely, wholly formed male sex organs.
All four athletes were allowed to compete after undergoing surgery to have their testes removed and plastic surgery to reshape their genitals.
However, Dr Gedis Grudzinskas, a leading gynaecologist at London Bridge Hospital, said the IAAF was "opening the door to abuse" if individuals with the XY chromosomes were not banned from female competitions.
"The surgeons have neutered these individuals," he told The Times.
"They have castrated them by removing the gonads, by which I mean their male testes, and they've had gender reassignment surgery. You could do that to any man."
The tests on the unnamed four athletes who are described as "tall, slim, muscular women" are from "rural or mountainous regions of developing countries."
The results were published in an American medical journal in April.
Professor Charles Sultan, head of hormonology at Montpelier University Hospital said: "These women are born with female genital organs... but they assume male characteristics at puberty with considerable muscular development, a man's frame and a testosterone level similar to that of a man. They have the chromosome Y synonymous with masculinity. They can have 25 % more muscular mass than their competitors."
The issue of gender tests is highly controversial. Four years ago, the IAAF ordered tests for Caster Semenya, the South African athlete, after she won a 800m race by 4.64 seconds. The results of these tests are still unknown.
There have been several high-profile cases of transsexual athletes. The most recent is that of Fallon Fox, an American mixed martial artist (MMA).
In 2006 Fox underwent gender reassignment from male to female, including breast augmentation and hair transplant surgeries prior to beginning her career in MMA. Following her first two successful fights Fox came out publicly as transsexual in March 2013 in interviews with Out Sports and Sports Illustrated.
Lana Lawless, who had gender reassignment surgery in 2005, won the Women's Long Drivers of America (LDA) competition in 2008 when she hit a golf ball more than 228 metres.
In 2010 the LDA changed the rules to prevent her from competing in the competition again.
Watch Caster Semenya in the 800m final