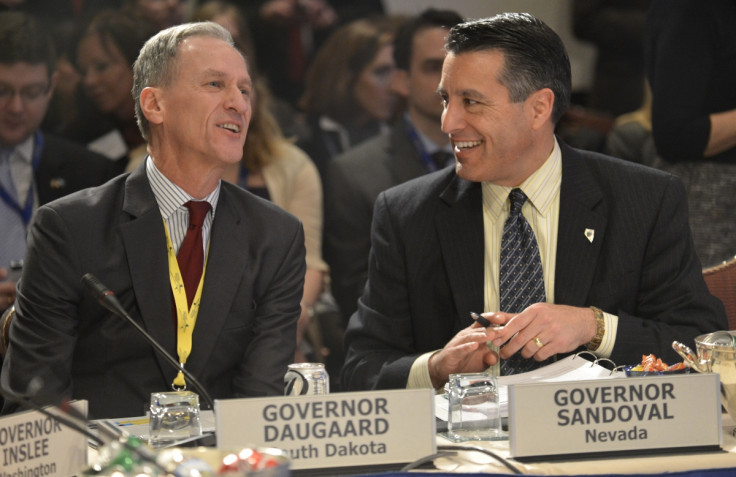 A bill requiring transgender students in South Dakota to use bathrooms and locker rooms that match their sex at birth has been rejected by Governor Dennis Daugaard. If passed, the new law would have made the state the first in the US to call for such segregation.
Daugaard had previously shown positive interest in the bill but said he needed to research the subject further before he made a decision. After groups like the American Civil Liberties Union and the Human Rights Campaign pointed out that the passing of such a bill would encourage discrimination against the transgender community, he changed his stance and vetoed it on 1 March saying that the bill "does not address any pressing issue". He also pointed out that the new law would come at a high cost to schools across the state that would be compelled to build additional facilities.
President of the Human Right Campaign, Chad Griffin, commended the governor's decision and said, "Today, the voices of fairness and equality prevailed, and these students' rights and dignity prevailed against overwhelming odds and vicious opponents in the state Legislature."
Transgender celebrities Caitlyn Jenner and Laverne Cox had also urged Daugaard to veto the bill and later Jenner thanked the governor in a post on Twitter.
In February, the Republican-controlled legislature approved the proposal that is being sponsored by Republican representative Fred Deutsch. Supporters claimed the change would help protect students' privacy, however, those opposing the legislation believe it would marginalise transgender youth further. The American Civil Liberties Union promised to encourage legal action if the bill was passed.
Republican Senator David Omdahl angered bill protestors further when he said, "I'm sorry if you're so twisted you don't know who you are. I'm telling you right now, it's about protecting the kids, and I don't even understand where our society is these days."