Jai Dara Latto: Ex Miss Transgender to walk 30 miles in heels and underwear for LGBT rights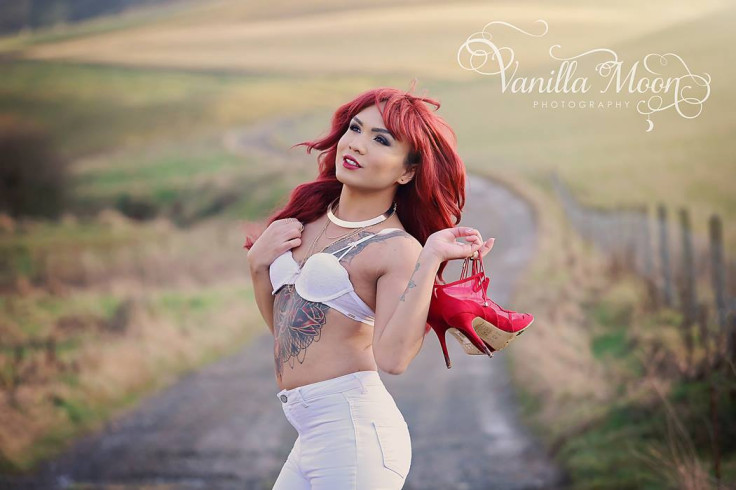 The former winner of Miss Transgender UK has pledged to walk 30 miles in stilettos and underwear in a bid to raise awareness about lesbian, gay, bisexual, transgender and intersex (LGBTI+) rights in India, Thailand and Scotland. The duration of the walk is aimed at highlighting how much it takes for transgender people to make the transition.
Jai Dara Latto, born to an Indian-Thai mother and a Scottish father, was the first ever person to be crowned Miss Transgender UK. The 22-year-old was also the winner of Miss Transgender Scotland 2015 and currently lives in Walkerburn, Scotland. Her 30-mile catwalk will raise money for LGBTI+ organisations in India, Thailand and Scotland.
"I decided on this distance and to do it in high heels because I knew it would grab attention and with that attention I could make a difference for the trans community," Latto told IBTimes UK. "I want to bring a normality and to remove the negative stigma and idea that trans has. I want to show that we aren't just a fetish, freak or a story to scare children."
Apart from donating the money to the charities, Latto hopes to volunteer with the organisations on the ground. She said she hopes that the experience will allow her to understand more about how other trans women live and enable her to gain an insight into the different cultures. She is aiming to raise £20,000 through her GoFundMe campaign.
Latto said: "I want to make it easier for poor trans people in rural areas of these countries to have the same benefits and support that I have over here in Scotland. I would also like to be able to give financial aid to trans women and men nominated from the Thai and India charities, to help them with becoming their true self."
Latto is due to walk her 30-mile catwalk in heels and underwear on 30 April. She said the distance has been selected to "show the time and length that many trans people have to go through to become their true identity". She explained this was a reference to the time taken to gain acceptance from society, as well as the support needed through healthcare.
The Scottish girl described being crowned Miss Transgender as "a dream come true" and said it had allowed her to see how hard work and determination could help her "come out on top".
She said: "With being the first [Miss Transgender UK], I knew that I had a great platform to highlight the issues many transgender people face and also bring a normality and to lower the negative stigma. "
Latto urged other young transgender people to be themselves and to avoid labelling themselves. She said: "When we bring down these walls that groups put up, then that's when we will truly be free to be whoever we dream to be."
More about transgender rights
© Copyright IBTimes 2023. All rights reserved.