A rare transit of Mercury is set to take place on 9 May and will be visible from most of the western hemisphere. The transit takes place when Mercury passes directly in between Earth and the Sun, with the planet appearing as a dark disk moving across the Sun.
Around 13 transits of Mercury take place every century, making them fairly rare events. However, being able to watch one is even rarer. Because it is only visible during daylight hours, the next transit, in 2019, will not be visible from the UK. The next one after that will not take place until 2032, and even then only part of the transit will be seen.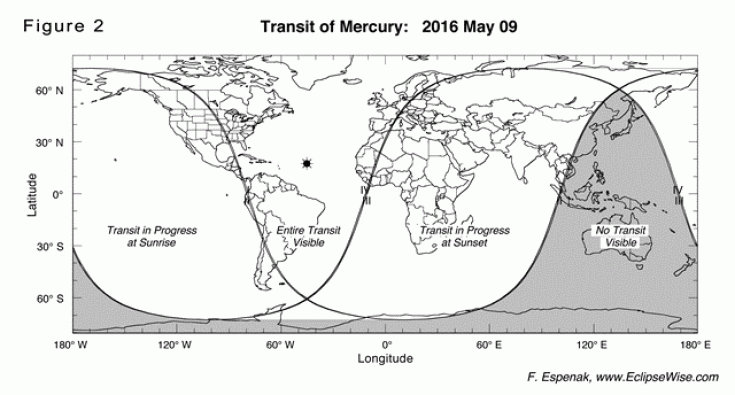 This transit, on the other hand, will be fully visible for most of Western Europe, the eastern parts of North America, most of South America and the western parts of North and West Africa. In the UK, it will begin at 12.12pm (BST) and will end at 7.42pm. In the US, viewers will be able to watch it between 7.12am (EDT) and 2.42pm.
Viewing with a telescope
Unlike a solar eclipse, Mercury will only block a small amount of light from the Sun. This means pinhole projectors will not work. The Royal Astronomical Society (RAS) warns that viewers should not look at the Sun directly: "Looking at the Sun without appropriate protection, either during the transit, or at any other time, can cause serious and permanent damage to the eyes."
There are, however, a number of ways the transit can be watched safely. People who have telescopes can do so by applying a solar filter – several guides of how to do this can be found online – one from Exeter Observatory can be viewed here.
"Observers with access to a moderate-sized telescope with an appropriate safe filter should be able to see Mercury as a dark disk, comparable in apparent size to a sunspot, but somewhat darker," RAS said. "At the beginning and end of the transit, when Mercury's limb is close to the edge of the Sun, it may also be possible to see the 'black drop' effect, where a broad line appears to connect the planet to the solar limb.
Watch live online
There are a number of live streams of the transit being broadcast online. Slooh will be beginning its broadcast at 12pm BST and it can be viewed here or below.
Similarly, Nasa will be hosting a series of events. A live stream will be taking place on Nasa TV (view below) as well as on its Facebook page. Viewers are invited to ask questions over social media using the hashtag #AskNASA. Three of Nasa's satellites will be sending back images of the transit over its 7.5 hour journey – these images can be viewed here.
Join an event
Many astronomy societies will be hosting events for people to attend free of charge. The RAS is inviting people to its headquarters in central London where people can view the transit using the appropriate equipment for free.
People wishing to attend are advised to look up their local astronomy society or university astronomy departments to find out about events taking place. A list of astronomy clubs in the UK can be found here.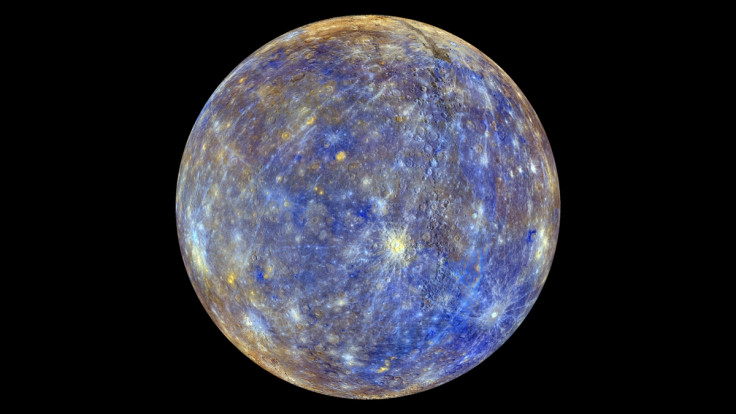 Martin Barstow, president of the Royal Astronomical Society, said: "It is always exciting to see rare astronomical phenomena, such as this transit of Mercury. They show that astronomy is a science that is accessible to everyone, and I would encourage you to take a look if the weather is clear... but do follow the safety advice!"
Louis Mayo, programme manager at Nasa's Goddard Space Flight Centre, said: "Astronomers get excited when any two things come close to each other in the heavens. This is a big deal for us."