Travel Warning: UK Foreign Office Issues Alerts About Fake Police In Spain
Spain is one of the popular tourist hotspot across Europe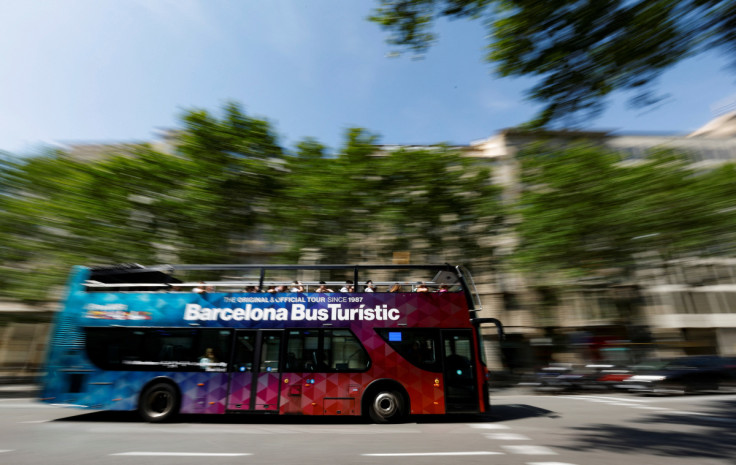 The UK Foreign Office has sent out yet another warning to people who are travelling to Spain in the coming days.
The Foreign, Commonwealth and Development Office (FCDO) regularly issues advisories to keep British people updated on how to be safe abroad. In its latest advisory, the UK Foreign Office has urged travellers to be aware of street crime and fake police.
In many cases, thieves who pose as police officers could ask a person to see their wallet, claiming they need to see it for identification. But the Foreign Office has asked people not to fall for those tricks, saying that genuine police officers will ask for a person's ID but never for their wallets or purses.
"When driving, be wary of approaches by people posing as police officers in plain clothes travelling in unmarked cars. In all traffic-related matters, police officers will usually be in uniform.
"All police officers, including those in plain clothes, carry official ID. Unmarked police vehicles have a flashing electronic sign on the rear window which reads Police ('Policía') or Civil Guard ('Guardia Civil'), and may use blue flashing lights. Genuine police officers will only ask you to show them your documents and will not ask for your bag or wallet," FCDO's advisory read further.
The FCDO has also warned people about Spain's "highway pirates" who mostly target foreign-registered and hire cars, especially those towing caravans. The "highway pirates" try their best to stop vehicles by scaring people that there is something wrong with their vehicles.
"If you decide to stop to check the condition of a vehicle, stop in a public area with lights, such as a service station. Be wary of anyone offering help," FCDO wrote.
Meanwhile, the UK government organisation has shared a fresh update for those driving in Spain. Tourists and locals can be slapped with fines if they drive in "zonas de bajas emisiones" - Spain's low emission zones.
Tourists need to register their cars prior if they plan to drive in the low-emission zones, which can be found in Madrid, Barcelona, Seville, Zaragoza, Cordoba, A Coruna, Pontevedra and Pamplona.
Earlier, the FCDO had warned travellers heading to Spain this month over a potential travel disruption. The warning was mainly for people travelling to Gran Canaria, Lanzarote and Fuerteventura. This is because road transport strikes are due to take place throughout the Canary Islands in October.
There is also a warning of extreme heat affecting parts of Spain, with some holiday hotspots experiencing temperatures around 10°C higher than they normally are at this time of year.
© Copyright IBTimes 2023. All rights reserved.