Treasure trove of 19th century champagne found in France after going missing for 118 years
It was Churchill's favourite.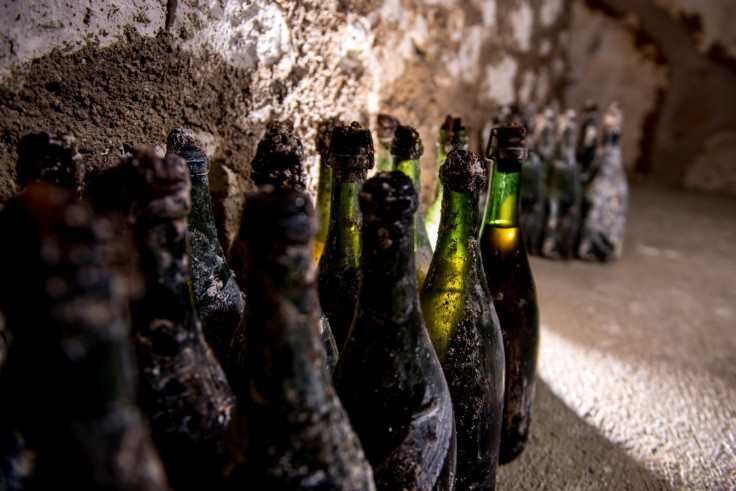 Leave it to the French to spend more than a century looking for champagne bottles.
The Champagne house Pol Roger, located in the north east of France, just ended its treasure hunt for 1.5 million bottles that went missing after parts of its cellar collapsed in 1900.
Workers at Po Roger could well be archaeologists in their own right.
The bottles remained hidden 25m below ground for 118 years, patiently awaiting their liberation. After intricate excavation work, some were finally retrieved on 15 January.
Several generations of the family tried - and failed - to find the long-lost wine throughout the years.
But a cavity in the structure was discovered during drilling work in mid-January, reigniting the estate's hunt for the bottles.
Another good news, although it dates back to the end of the 19th century, the wine could still be drinkable. Apart from the dirt on their surface, the wine preserved inside the bottles is "perfectly clear," according to deputy wine cellar master Damien Cambres.
Talking to French magazine Le Point, his boss, Dominique Petit, said: "that the [wine's[ level is correct, and the cork is pressed very tightly, which may explain why the objects are so well conserved."
This may be due to the type of corks used at the turn of the century, called pulling plugs, famous for their solidity, holding the cork into place with a metal staple.
However, the wine is yet to be tasted. Only a few bottles have been retrieved so far, as heavy rains delayed excavation attempts and renovation works had to be undertaken on the very unstable structure.
Champagne is not meant to be conserved that long. Due to its composition, it should be drank within 10 to 12 years of its production, representative for Pol Roger Freya Miller told IBTimesUK.
She also said it was "too early days" and that too little bottles had been unearthed so far to tell what they were going to do with them.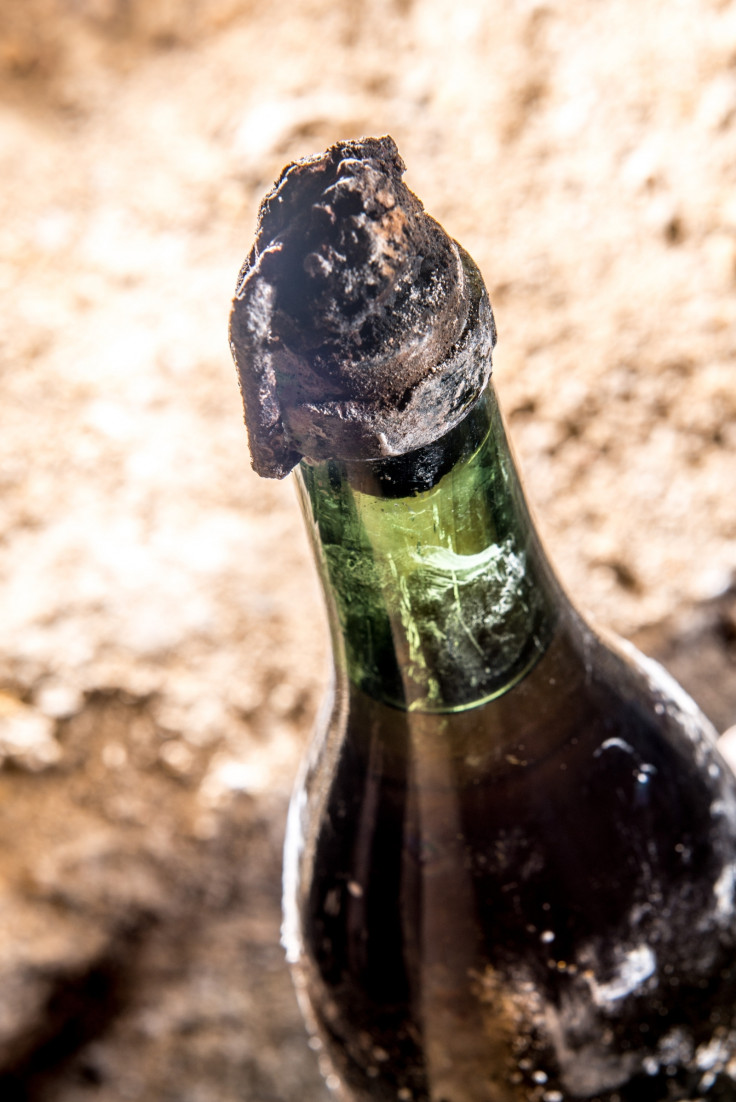 One of the champagne bottles uncovered in January at the Pol Roger's Epernay domain.
Michael Boudot/Champagne Pol Roger
"We found one bottle the first day, then five or six the next day, then we had 19—then we stopped," Laurent d'Harcourt, president of Pol Roger, told Wine Spectator
Pol Roger is famous for being Winston Churchill's favourite wine, which he consumed daily and in great amount.
The great catastrophe of 1900
The night of 23 February 1900 was both a heartbreak and an economical catastrophe for the Roger brothers who had just taken over the house from their father in 1899. 5000 sq meters of cellars collapsed, burying 1,5 million bottles of their late 1890's vintage.
The culprits: heavy rain and weak chalk foundations.
The Rogers' first instinct was to build a tunnel under the house in order to retrieve the precious bottles, however, they abandoned this idea when another cellar collapsed shortly after the first one.
For years it seems the bottles were lost, but way more could be retrieved in the future, giving all champagne enthusiasts something to cheer about.