Tributes have been paid to the US national who was murdered during a mass stabbing in London's Russell Square. Darlene Horton, 64, has been identified as the woman who was killed during a "spontaneous" attack in which police believed the suspect "selected people at random".
Horton, a retired special education teacher and mother-of-two, was due to return to her hometown of Tallahassee, in Florida with her husband on 4 August, the day after she was killed. She had been in London with her husband, Florida State University (FSU) professor Rick Wagner, throughout the summer while he took part in a summer teaching programme.
Horton was pronounced dead at the scene despite receiving "extensive treatment" by the London Ambulance service. Police confirmed the five others who were injured in the knife attack are a US man, a British man, an Australian man and woman and an Israeli woman. Only the British man, who suffered a stab wound to his stomach, remains in hospital at this time.
FSU president John Thrasher, who confirmed Hortons' identity, said: "There are no words to express our heartache over this terrible tragedy. We are shocked that such senseless violence has touched our own FSU family."
Jane Marks, a neighbour, told the Tallahassee Democrat that Horton was "absolutely lovely. Just one of the nicest, sweetest family focused people who is very happy in her space and place".
Janet Kistner, FSU vice president for faculty development and advancement, added she was a "bright, inquisitive person" who was deeply involved with her family. Horton and Wagner are reported to have set up the Tallahassee Memorial HealthCare Foundation – a non-profit community healthcare organisation - as well as a humane society and a local theatre group.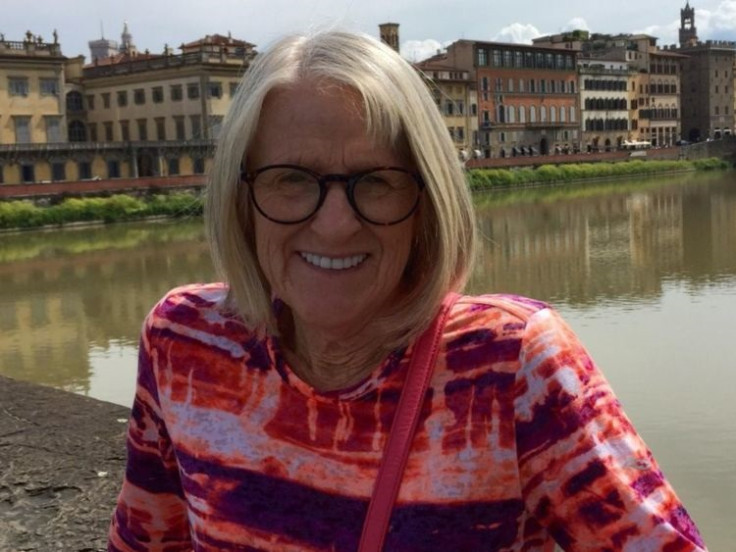 Kistner added: "They were a terrific couple and a lot of us were quite close with them. We are a faculty that knows everybody as family. It's very much a loss for all of us."
Her friend and tennis partner Mary Alice Linzy described Horton as an "inspiration" to her. She said: "Every time I step on the tennis court now I'm going to be thinking of Darlene. I just cannot believe it."
At a press conference in Buenos Aires , US secretary of state John Kerry expressed his condolences to those "impacted by the horrific mass stabbing in London". He added: "We grieve for the victims, including one American citizen. We offer all of our support to their families and their loved ones. I particularly want to thank the first responders for their extremely effective and courageous efforts in preventing this from having being worse."
Matthew Barzun, the US Ambassador to the UK, also tweeted: "Heartbreaking news that a U.S. citizen was killed in Russell Square attack. My prayers are with all the victims and their loved ones."
Elsewhere, the Israeli woman injured in the attack has been revealed as 18-year-old Yovel Lewkowski. In a message posted on Facebook, the tourist described how the incident has taught her to "appreciate every second" in life. She added: "I don't know whether to call it luck or fate but it's obviously some sort of miracle compared to the woman who was standing next to me and died before my eyes".
The 19-year-old suspect in the attack, Zakaria Bulhan, a Norwegian of Somali origin, remains in police custody after being arrested on suspicion of murder.