A woman who was killed during the Russell Square knife attack has been named as 64-year-old Darlene Horton. The US national was stabbed in the back during the incident on Wednesday (3 August).
A retired professor, Horton was in London attending a summer course with her husband, Richard Wagner, a psychology professor at Florida State University (FSU). The couple were enjoying a last night in the British capital and were due to return to their home in Tallahassee on 4 August.
Eyewitnesses reported seeing a Spanish family help the woman as she lay dying in a pool of blood. Despite the best efforts of paramedics, she was pronounced dead at the scene.
FSU President John Thrasher issued a statement saying: "There are no words to express our heartache over this terrible tragedy. We are shocked that such senseless violence has touched our own FSU family, and we will do all we can to assist Professor Wagner and his loved ones, as well as his friends and colleagues in the psychology department, as they mourn."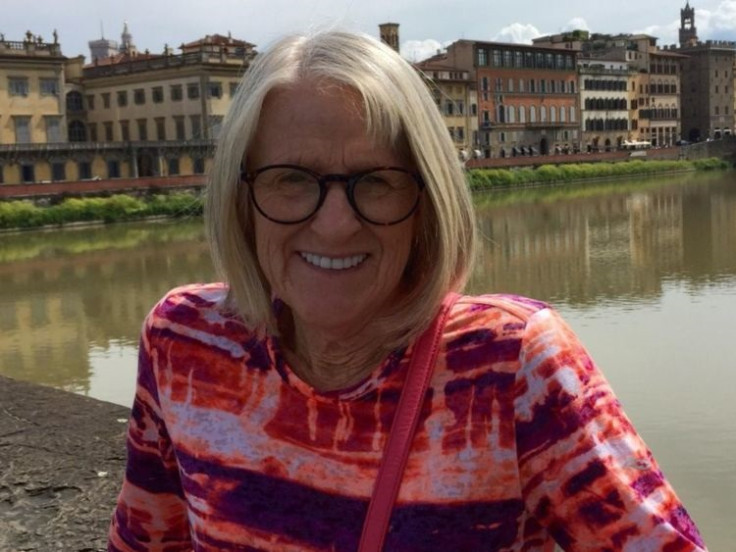 Earlier, the suspect was identified by police as 19-year-old Zakaria Bulhan from south London. Police arrested the Norwegian national, who is of Somali origin, at the scene of the crime in central London after he was Tasered.
The suspect injured five other people in what police have described as a "spontaneous attack" in which he targeted "random people."
One of the victims who survived the attack was Israeli holidaymaker Yovel Levkowki, 18. She explained that she initially thought the attacker was one of the victims and was slashed across the hand as she reached out to offer help. She said he then attacked Horton in front of her.
"I was afraid it was a terrorist incident, and I was sure that the two men fleeing from the event were victims," she explained. "I went to help the first one of the men and felt pain in my hand. I thought I just got hit, but it turned out he was stabbing me. The other man chasing him was trying to stop him, and in the end managed to catch him," she told Y Net.
"I don't know if it's luck or fate but it's a miracle," she said. "The woman standing next to me died before my eyes."
The other victims were treated in hospital for non-life threatening injuries, and have since been discharged.
After investigators searched the 19-year-old's home and questioned his family, police confirmed there is no evidence of radicalisation so far, adding that the teenager is believed to suffer from mental health problems. The "victims were selected at random", according to Metropolitan Police Assistant Commissioner Mark Rowley.
Rowley said: "Whilst the investigation is not yet complete, all of the work we have done so far increasingly points to this tragic incident having been triggered by mental health issues."
The suspect is now in police custody in south London.
Anyone with information about the Russell Square attack is asked to contact police on 101 or call Crimestoppers anonymously on 0800 555 111.