The UK may have to pay a settlement fee of up to £50bn ($62bn) to leave the European Union, it has been reported. The figure has been mooted by the chief negotiator of the European Commission, Michel Barnier, to EU leaders, according to Sky News.
The same amount was mentioned to E27 diplomats in Brussels although it has not yet been formally proposed through a working paper.
The UK will have to pay into the EU Budget until the end of 2020 with the figure also including pensions liabilities and payments linked to loan guarantees.
Czech Europe minister Tomas Prouza said the UK should "definitely" expect to pay the money, telling Sky: "I understand why the Eurosceptics call it an exit fee but this is agreeing the bills that the UK has already agreed to pay.
"We're talking about payments to the existing budget that the UK already voted for, pensions of British citizens working at the EU."
A Downing Street spokesman said: "The UK will uphold its obligations to the EU while it is still a member but future costs are open to negotiation."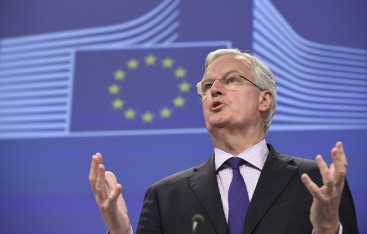 Senior Conservatives have cast doubt on the size of the Brexit bill, saying that it was only an opening move by the EU as ahead of negotiations.
Iain Duncan Smith told the Telegraph that the figure was a "dreadful joke".
"It's playing to the gallery to try and persuade Britain to beg for mercy. We will not. This is based on their fevered imagination, not reality. The remainers will use this to try to stop Brexit, it's project fear all over again. It is utter, total rubbish from Mr Barnier," he said.
On Thursday (15 December), Theresa May held meetings with leaders before they headed off to an EU summit dinner without her to discuss Brexit. Earlier, Britain's EU ambassador Sir Ivan Rogers had said that it could take a decade to exit the European Union.
Meanwhile Martin Schultz, called for the European Parliament, which he headed, to play the key role in negotiations, otherwise the deciding factor in Brexit could be UKIP.
Schulz told a press conference: "If you want to get a majority, then it's meaningful to include the European Parliament. If, at the end, the European Parliament is split, let's say 330 in favour and 330 against, and UKIP is deciding about Brexit, is that what you want?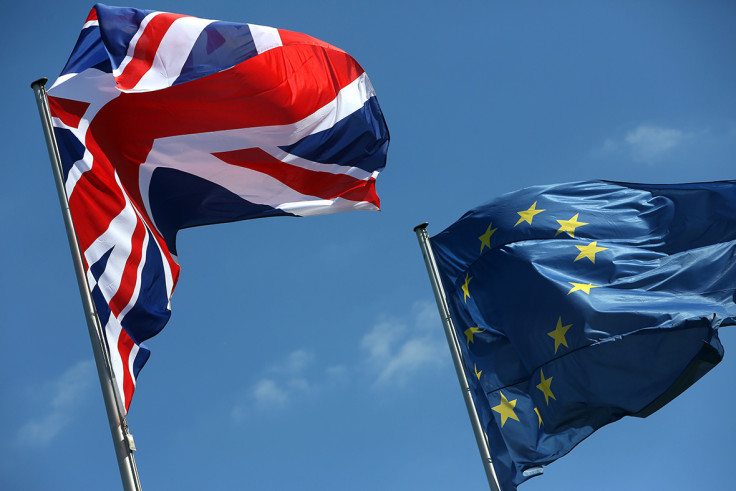 "Therefore my advice is to include the European Parliament – the constructive elements of the parliament – in all the relevant steps."