Trump accused media of ignoring terror attacks but 'thousands' of US air strikes go unreported
In 2016, at least 456 air strikes in Afghanistan were not disclosed to Congress, military analysts and the media.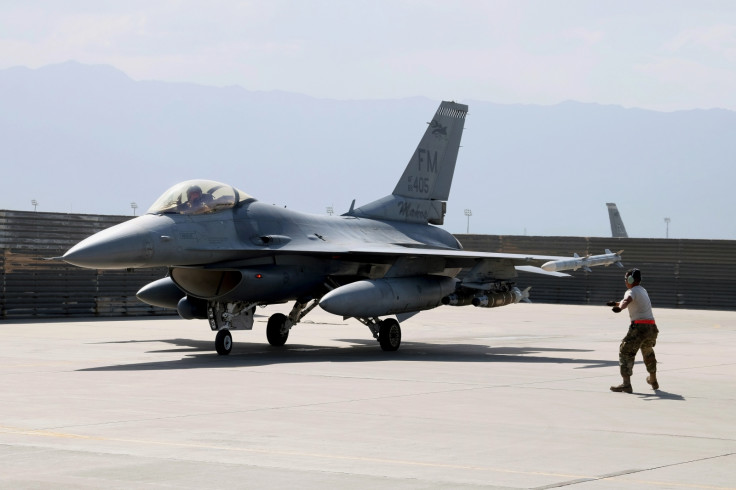 President Trump has said that the media isn't adequately reporting terrorist attacks, but on the other hand, there are allegedly a huge number of US military air strikes that have gone unreported over the last few years.
According to a new investigation by independent US publication Military Times, "thousands" of deadly airstrikes conducted over multiple years in Iraq, Afghanistan and Syria have not been recorded at all, which spurs the question – just how much can we trust data that the US Department of Defense chooses to disclose?
The AFCENT Airpower Summaries is an open source database maintained by the US Air Force that is supposed to record all air strikes so the information is accessible to members of Congress, military analysts, academic institutions, the media and independent watchdogs.
Military air strikes require all manner of aircraft, from attack helicopters and fighter jets to drones, as well as weapons such as missiles, rockets, bombs and machine guns. Information on all aircraft used is required so that expenses, infrastructure, manpower and death tolls for each war America participates in can be properly assessed.
Yet US military officials, with knowledge of how data is collected and reported, have told Military Times – under condition of anonymity –that huge amounts of data is left off official records and monthly summaries published by the database. One such stat from 2016 claimed that at least 456 air strikes conducted in Afghanistan were not recorded.
Almost 50% of airstrike data from 2016 is missing
"It is really weird. We don't track the number of strikes from Ah64 Apache attack helicopters, for example," a US military official told Military Times. "I can tell you, unequivocally, we are not trying to hide the number of strikes. That is just the way it has been tracked in the past. That's what it's always been."
The reported number of military air strikes by the coalition in Afghanistan in 2016 was 615, but if you factor in the 456 unreported air strikes, the number jumps up to 1,071 air strikes in the country in total, which is almost 50% more than what has been disclosed to the public and Congress.
The Military Times quizzed US Central Command (CENTCOM) and the Army's Washington DC headquarters about the missing air-strike data, but the governing bodies were not able to provide answers or a full listing of the total number of annual air strikes conducted by the US Army, US Air Force and the US Navy.
And it gets worse. In 2015, the inspectors general of the Defense Department, State Department and US Agency for International Development set out to write a report for Congress that looked at how much air power was required for missions against Islamic State (IS).
At some point, after the report was presented to lawmakers, the US Air Force revised the data that was used by the inspector general to write the report, adding over 100 weapons releases in any given month.
Why is there no consistency in reporting airstrikes?
There is also little to zero consistency in how US military air strikes are reported – the US Department of Defense publishes a public summary of all military operations occurring in Iraq and Syria, yet there are 6,000 air strikes dating back to 2014 that have been left off this report.
The latest summary provided by the US Air Force states that there were 23,740 coalition air strikes in 2016. Looking on the US Defense Department's website, from 2016 until present time, there were only 17,861 – these are the figures the Pentagon uses when briefing the media on military operations against IS and al-Qaeda in Syria and Iraq.
An unnamed military official, speaking to Military Times, said the anomalies could be down to US Army aircraft flown in war zones not falling under the Air Force chain of command responsible for publishing monthly summaries.
It is currently also impossible to gain access to information on how many air strikes are carried out as part of US Africa Command counter-terror military operations on the African continent, in countries such as Libya and Somalia, or information on any kind of specifics, such as details and data on the types of aircraft being used to conduct each air strike.
© Copyright IBTimes 2023. All rights reserved.