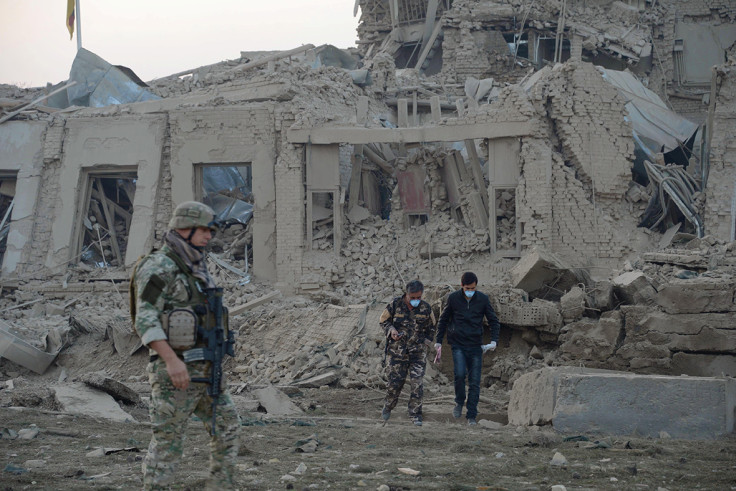 A suicide attack on the German consulate has killed at least two people, according to reports on Thursday (10 November). A hospital official said more than 80 others were also injured when a vehicle rammed into the building in Mazar-e-Sharif at around 11:00pm local time 6:30pm GMT.
Reports said there was a huge blast at the embassy building in the northern city, before gunfire broke out.
Local police chief, Sayed Kamal Sadat told AFP: "The suicide attacker rammed his explosives-laden car into the wall of [the] German consulate."
Abdul Raziq Qaderi, head of security for the Balkh province said three policemen were wounded when the blast went off by the consulate gates. He added: "Police have surrounded the area and our forces are inside the compound."
A spokesman for the police chief of Balkh said a gun battle ensued at the scene. Walter Hassman, the German Ambassador in Afhghanistan said the incident was "ongoing."
The Taliban issued a statement claiming responsibility for the attack. It said it was in retaliation for recent airstrikes in the city of Kunduz. The air strikes, which killed more than 30 civilians, are being investigated by Nato.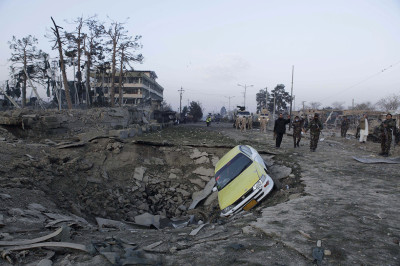 Kunduz was also hit by US air strikes last year in an attack that hit a Medicins Sans Frontiere (MSF) hostpital. The attack, described at the time as "extensive" and "quite precise" by MSF's General Director, killed 22 patients and staff.
Yesterday the Pentagon released figures for civilian casualties in coalition air strikes in Iraq and Syria, saying there had been 64 between November 2015 and September this year, with a total of 119 since conflict began in 2014. This number was significantly lower than reported by Amnesty International last month.