US Immigration and Customs Enforcement has published its first list of crimes committed by illegal immigrants in so-called 'sanctuary cities' as required by President Donald Trump's immigration measures.
The executive order, entitled Enhancing Public Safety in the Interior of the United States, says that to "better inform the public regarding the public safety threats associated with sanctuary jurisdictions" the Department of Homeland Security (DHS) will publish a weekly list of "criminal actions committed by aliens".
A list of cities that refused to comply with detainers — a notice given by DHS listing persons wanted for potential deportation — was also released.
The first list included declined detainers from around the country, particularly focused on Travis County, Texas and the liberal enclave of Austin.
Whether the city is meant to be a focal point of the list or whether it was just clerical circumstance, is unclear. However, the city's liberal-minded leadership is regularly in conflict with the state's conservative administration. The list only includes detainers who were declined from 28 January to 3 February.
A spokesperson for Travis County Sheriff Sally Hernandez told the Associated Press that a new policy came into effect on 1 February, meaning numerous detainers were declined on that day.
"They asked for formal notification from us, and we provided that," Major Wes Priddy said. "What I find kind of ironic is most agencies, according to them, don't provide that information. In some ways, we cooperate with ICE more than other agencies do."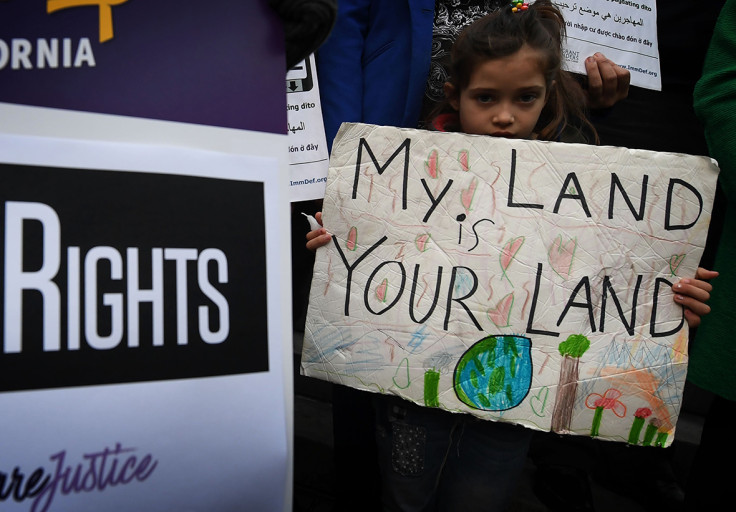 As the list only covers detainers declined between certain dates, it is uncertain how comprehensive or representative it truly is to the cities cited.
The list is part of Trump's efforts to stay true to his long-spoken rhetoric of clamping down on 'sanctuary cities' and taking a hard-line stance on immigration.
"We will end the sanctuary cities that have resulted in so many needless deaths," Trump said during the presidential campaign, threatening to take federal funds away from cities that did not comply with Immigration and Customs Enforcement (ICE).
During his address to the joint houses of congress, he also invited three families of people who had been killed by undocumented migrants to be his special guests — pledging to create a new office called Victims of Immigrant Crimes Engagement to support such families.