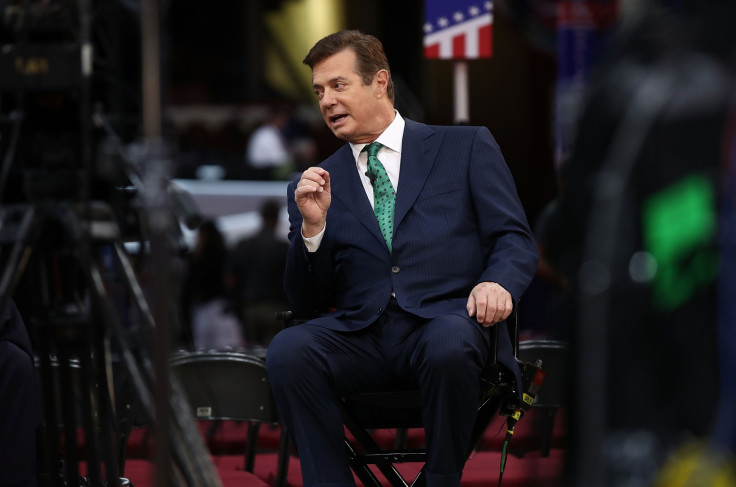 Emails have reportedly been discovered linking Donald Trump's top campaign aide Paul Manafort to a covert US lobbying operation on behalf of Ukraine's pro-Russia government.
A firm run by Manafort orchestrated a lobbying operation in Washington DC on behalf of Ukraine's ruling political party, attempting to sway American public opinion in favor of its government, according to the emails obtained by Associated Press.
Neither Manafort nor his deputy, Rick Gates, another Trump campaign aide, ever disclosed their work as foreign agents as required by federal law, AP reports.
The question remains if Manafort somehow influenced Trump in the Republican presidential candidate's strange, controversial support of Russian president Vladimir Putin.
The AP story follows an article in the New York Times linking Manafort to some $12.7 million (£9.7m) in payments from the ousted pro-Russia Yanukovych government in Ukraine.
The lobbying included attempts to gain positive press coverage of Ukrainian officials in top US media outlets. The operation also attempted to short-circuit American public sympathy for Yulia Tymoshenko, an imprisoned rival of then-President Viktor Yanukovych, according to AP.
Manafort has been Trump's campaign chairman since April. Though the GOP candidate has brought in new top aides, Manafort retains his title and at least some of his influence.
Manafort and Gates have previously said they did no work that required them to register as foreign agents. Neither commented when contacted by AP about the discovered emails.
The emails show that Gates personally directed two Washington lobbying firms, Mercury LLC and the Podesta Group Inc., between 2012 and 2014 to set up meetings between a top Ukrainian officials, senators and congressmen on influential committees involving Ukrainian interests, according to AP. Gates worked for Manafort's political consulting firm DMP International LLC at the time, and Manafort reportedly oversaw Gate's work with the lobbying firms.
After the New York Times story ran on Manafort he issued a statement saying he had never performed work for the governments of Ukraine or Russia.
Manafort and Gates have said that they did not disclose their activities to the Justice Department as required by law because they did not oversee lobbying efforts and merely introduced the Washington firms Mercury and the Podesta Group to a Brussels-based non-profit, the European Center for a Modern Ukraine, which they said ran the project.
The emails appear to contradict the assertion that the non-profit's lobbying campaign operated independently from Manafort's firm, AP reported.