Trump campaign chief Paul Manafort earmarked for $12.7m from Ukraine's Yanukovych administration
Ousted Ukraine President Viktor Yanukovych's pro-Russian Party of Regions was paying Manafort as a consultant.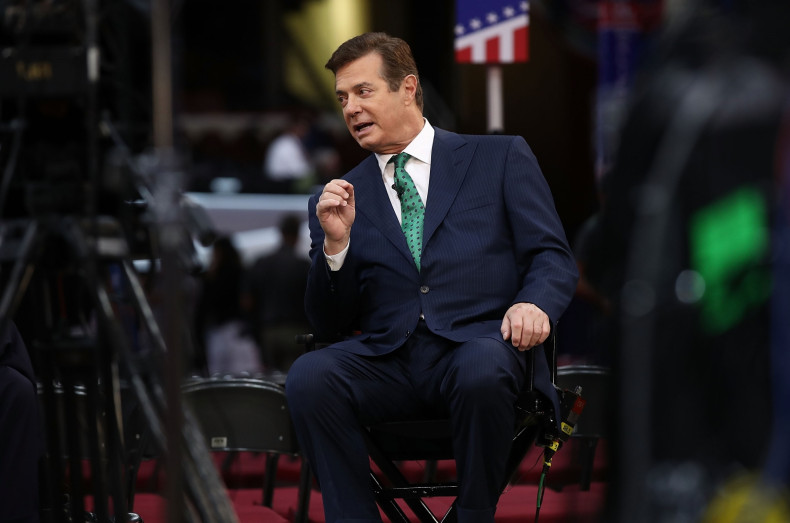 Donald Trump's campaign chairman, Paul Manafort, featured 22 times in a secret ledger which appears to detail cash payments by former Ukrainian President Viktor Yanukovych's pro-Russian political party. Manafort previously worked as a consultant for the now defunct Party of Regions.
Citing Ukraine's National Anti-Corruption Bureau, the New York Times (NYT) reported the ledgers revealed some $12.7m (£9.8m) in undisclosed cash payments designated for Manafort from the Yanukovych administration between 2007 and 2012. It is not yet clear whether Manafort actually received the cash detailed in the ledger, but investigators say it could be part of an illegal off-the-books system.
Ukrainian officials are trying to get a clearer picture of the network of corruption which was essentially used by the previous government to rob the state and influence elections. Yanukovych was ousted in 2014 after months of protests.
Given Manafort's top-level political connections, prosecutors say it is unlikely that he was not aware of the deep-rooted corruption, which included channeling money to offshore shell companies.
"He understood what was happening in Ukraine," Vitaliy Kasko, a former senior official with the general prosecutor's office in Kiev, told the NYT. "It would have to be clear to any reasonable person that the Yanukovych clan, when it came to power, was engaged in corruption." Kasko added: "It's impossible to imagine a person would look at this and think, 'Everything is all right.'"
Manafort's lawyer Richard Hibey denied his client had received "any such cash payments," branding the claims as "suspicions, and probably heavily politically tinged ones." He added: "It is difficult to respect any kind of allegation of the sort being made here to smear someone when there is no proof and we deny there ever could be such proof."
Trump's former campaign manager, Corey Lewandowski, created a Twitter storm after he shared a link to the article (without commentary) just moments after it went live.
Lewandowski was fired after clashing with Manafort over campaign strategy. Following the Melania Trump plagiarism scandal at the Republican National Convention last month, Lewandowski called on Manafort to resign if he was the last person to review the speech.