Donald Trump admits that he 'sometimes says the wrong thing' and expresses 'regret'
The Republican presidential nominee also promised to 'always tell the truth.'
Could this be the new Donald Trump? In a first-ever show of regret, the Republican presidential nominee conceded that sometimes he says the "wrong thing" – and even feels bad about it.
"Sometimes, in the heat of debate and speaking on a multitude of issues, you don't choose the right words or you say the wrong thing. I have done that," Trump said, speaking carefully from prepared remarks at a campaign rally in Charlotte, North Carolina, CNN reported.
"And believe it or not, I regret it. And I do regret it, particularly where it may have caused personal pain."
The New York businessman added: "Too much is at stake for us to be consumed with these issues," and then promised to "always tell the truth."
While the reason for the comments are unknown, there are thought to be several possibilities, in particular his controversial remarks disrespecting the Muslim parents of Army captain Humayan Khan, who lost his life in Iraq.
Maybe it was his ominous, controversial appeal to Second Amendment – gun rights – supporters to do something about opponent Hillary Clinton. But his comments may have provided a glimpse into the influence of his new team and possible efforts to create an almost kinder, gentler Trump.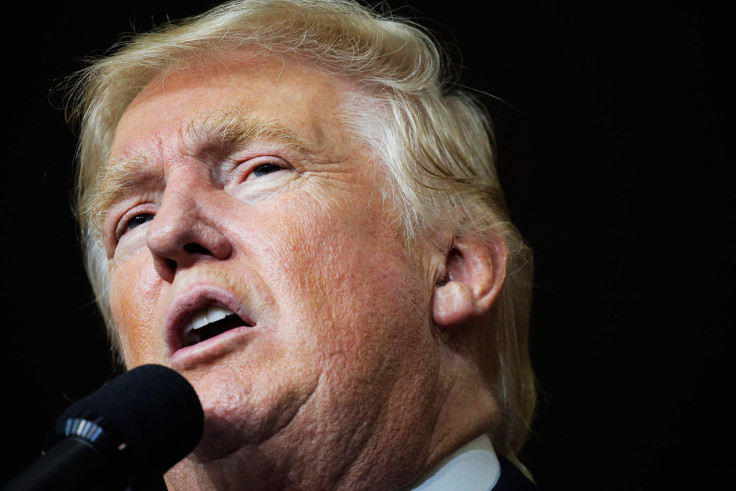 New campaign CEO Steve Bannon, head of Breitbart News, and campaign manager Kellyanne Conway, were expected to unleash the Trump ID even more, believing in "let Trump be Trump."
"We're going to make sure Donald Trump is comfortable about being in his own skin, that he doesn't lose that authenticity that you simply can't buy and a pollster can't give you," Conway told CNN, though she has also expressed an intention to "sharpen" his positions and stay on point.
The latest Trump comments could mark a change in tactics. But any new flexibility could prove to be be short lived.
"I am who I am. It's me. I don't want to change," Trump told a Wisconsin station before his recent regret comments. "Everyone talks about, 'Oh are you going to pivot?' I don't want to pivot. You have to be you."
© Copyright IBTimes 2023. All rights reserved.