US President Donald Trump named Lt. Gen. H.R. McMaster as his new national security advisor on Monday (20 February). He replaces Michael Flynn who resigned last week over a potentially illegal phone call he made to the Russian ambassador before taking office.
Two other candidates interviewed for the position on Sunday were former Ambassador to the United Nations, John Bolton, and Superintendent of the US Military Academy at West Point, Lt. Gen. Robert L. Calsen Jr.
Trump named McMaster at the Mar-a-Lago resort that has been the subject of some security concerns itself, after Trump and Japanese Prime Minister Shinzo Abe were photographed by members discussing international security issues in a crowded restaurant.
McMaster is described by the New York Times as "one of the army's leading intellectuals", known for his criticism of senior military staff during the Vietnam war and the handling of the invasion of Iraq. Trump described McMaster as "a man of tremendous talent and tremendous experience".
Lt. Gen. Keith Kellogg, who had been serving as acting national security advisor after Flynn's departure, will return to his role as chief of staff of the National Security Council (NSC). In late January, Trump reshuffled the council to give a permanent seat to his chief strategist, former Breitbart executive Steve Bannon.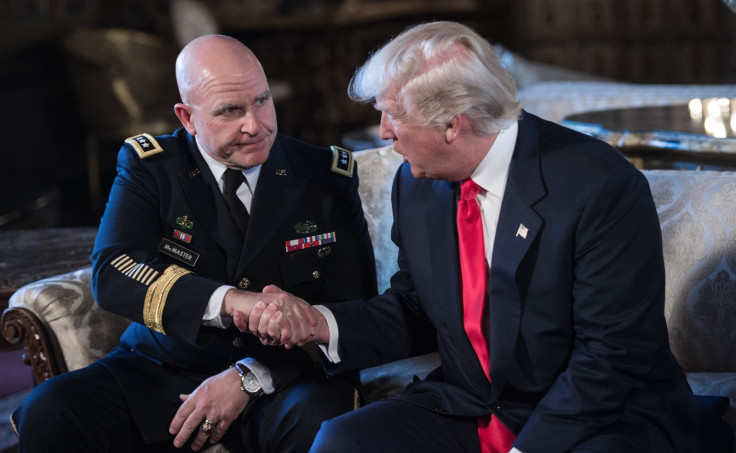 The previous national security advisor, Michael Flynn, came under fire when it was reported that he conducted a phone call with the Russian ambassador in which he discussed lifting US sanctions on the country. The conversation took place before Flynn had taken office, and under US law private citizens cannot engage in foreign policy.
The scandal also indicated rifts in the administration, with Vice President Mike Pence having publicly defended Flynn against the accusations while the Justice Department had already warned the White House that there were security concerns over Flynn.