The US National Security Adviser Michael Flynn, has resigned due to his conversations with the Russian ambassador to the US about lifting sanctions on the country before taking public office.
Flynn was said to have caused rifts in the administration after senior officials defended him publicly, only to discover he had misled them. General Joseph Keith Kellogg has been named acting national security adviser.
In his resignation letter, Flynn said: "In the course of my duties as the incoming National Security Adviser, I held numerous phone calls with foreign counterparts, ministers and ambassadors.
"These calls were to facilitate a smooth transition and begin to build the necessary relationships between the President, his advisers and foreign leaders. Such calls are standard practice in any transition of this magnitude.
"Unfortunately, because of the fast pace of events, I inadvertently briefed the Vice President Elect and others with incomplete information regarding my phone calls with the Russian ambassador." Pence was reported to have been "aggravated" by Flynn's actions, with a source privately telling the Washington Post that "knives are out for Flynn".
"I am tendering my resignation, honoured to have served our nation and the American people in such a distinguished way." Flynn said in his letter, adding praise for Trump.
Differing messages on Flynn's fate had been coming of the White House before Flynn's resignation, with senior advisor, Kellyanne Conway, appearing on MSNBC to say Flynn had the president's "full confidence" before his press secretary, Sean Spicer said that Trump was "evaluating the situation".
The scandal revolves around a number of calls Flynn made to the Russian ambassador before Trump took office and while Flynn was still a private citizen. By discussing the easing of sanctions with the Ambassador, Flynn may have broken a law saying private citizens cannot engage in foreign policy.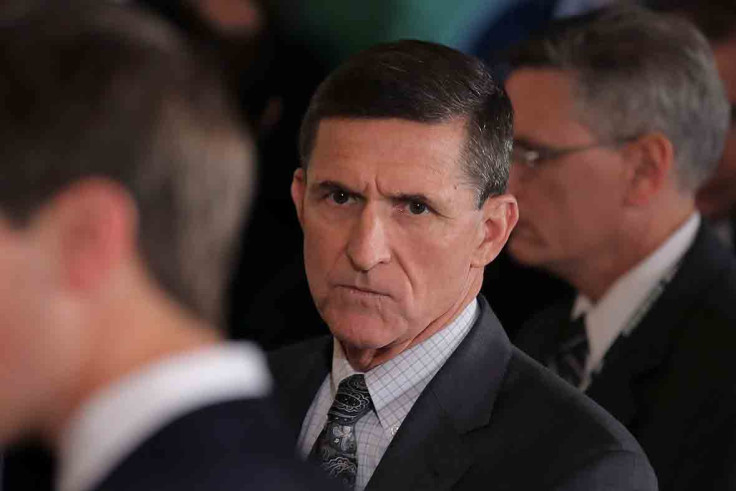 The episode looks particularly bad for an administration fending off accusations of clandestine links to Russia, including conclusions from the US intelligence community that the Kremlin ordered hackers to interfere with last year's election to help sway it in Trump's favour.
Whether or not senior White House officials were aware of Flynn's conversations will be the next hurdle, with CNN reporting that the administration was warned by the Justice Department that Flynn might be vulnerable to Russian blackmail.
Flynn's suitability for the position was brought into question fast into his being named, he was found to have tweeted out fake news conspiracy theories about Hillary Clinton - something for which his son was fired from the transition team.